'7Dream' continues its brilliant journey in general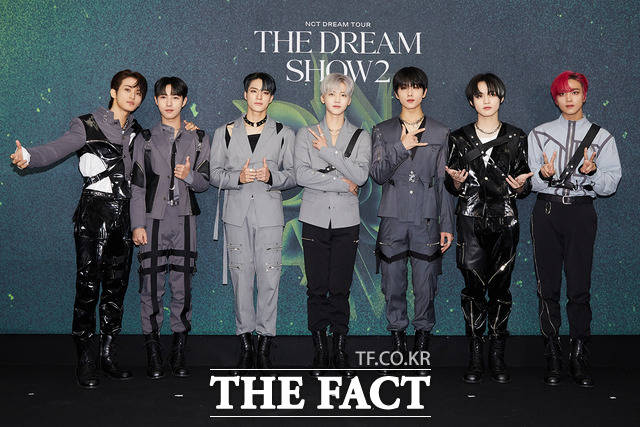 Source: Reporter Nam Yong-hee
[The Fact ㅣReporter Lee Han-lim] NCT DREAM (Mark Renjun, Jeno, Haechan, Jaemin, Chenle, Jisung), which has emerged as a trend in the music industry, has finally found 'The Fact' Music Awards'.
While '2022 THE FACT MUSIC AWARDS (TMA)', loved by music fans around the world, will be held at Olympic Gymnastics Stadium in Bangi-dong, Seoul, on October 8, 20th. A leading global artist representing Korea will appear confirmed and the lineup alone is attracting attention.
Among them, the standout was the participation of 'TMA' by NCT ​​DREAM, which recently held a 60,000-seat filled solo cheer concert at Jamsil Main Stadium. NCT DREAM started as a 'Teenager Dream Group' in NCT's worldview by grouping all the members into a 10-year-old group, all of which were grown up last year, and Mark, who graduated from the group, came back and came back like that- collectively known as '7Dream', is a huge fan of fans. favorite
Rapid growth is considered the keyword of NCT DREAM. NCT DREAM, which debuted with an average age of 15.6 and has reached its 7th year of debut, has achieved worldwide popularity with each album they release, achieving an unprecedented record of sold three million copies and is growing into a K-pop guy. group that the world is watching.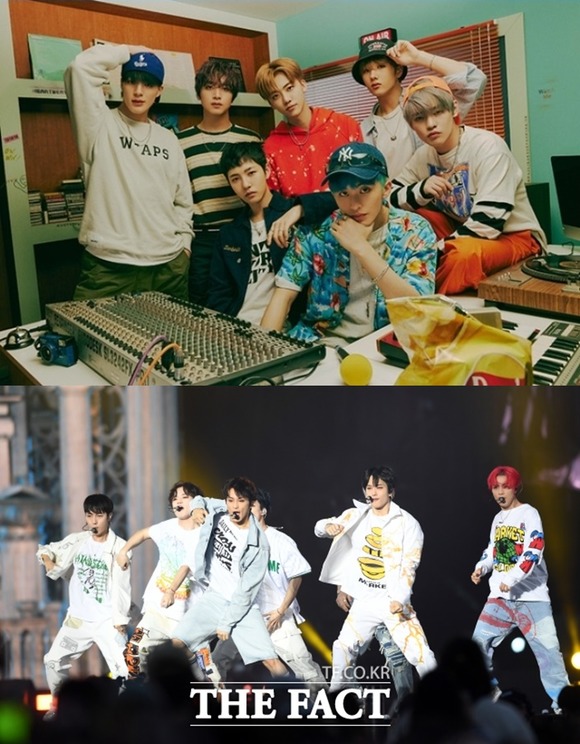 Source: Provided by SM Entertainment, The Fact DB
NCT DREAM sold over 2 million copies with their first full-length album 'Hot Saucce,' last year and sold 2.09 million copies with their second regular 'Glitch Mode' released in March of this year and a closed album. The package was released in May. It is achieving the remarkable feat of becoming a million copies for the third time in a row, including sales of 1.52 million copies with 'Beatbox'. In addition, NCT 127's "brother group" has also surpassed the cumulative sales milestone of 3 million copies, proving how great the brand power of NCT is.
NCT DREAM's dazzling journey back as a complete '7Dream' doesn't end here. After completing their solo concert at Jamsil Main Stadium, NCT DREAM will begin their Japan tour on the 23rd of next month, starting with a performance at Nihongaishi Hall in Nagoya, Japan. It will be held as an arena tour five times in three cities.
In particular, NCT DREAM's Japan concert this time is NCT DREAM's second Japan tour, held in 2 9 months after the first solo concert, held in February 2020. Therefore, For fans, the stage of 'The Fact Music Awards' is expected to become an opportunity to enjoy NCT ​​DREAM's sexy music and unique performance on the world stage.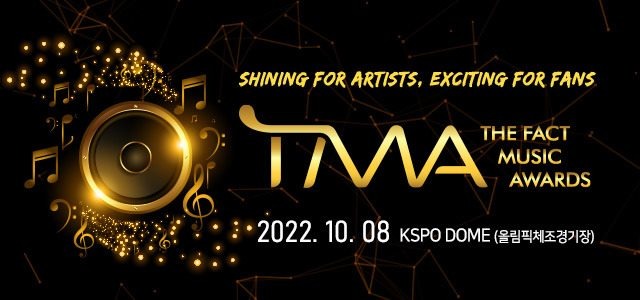 Source: Provided by TMA Organizing Committee
'The Fact Music Awards 2022', an awards ceremony and music festival conducted by K-pop artists and music fans around the world, will be held live for the first time in three years. and a half since receiving the invitation. With the slogan 'SHINING FOR ARTISTS, EXCITING FOR FANS,' it's the aspiration to bring aura and colorful joy to K-POP artists and fans.
In addition to NCT DREAM, The Boyz, ITZY, Tomorrow X Together, Ive, Stray Kids, (G) I-DLE, Kepler, Le Seraphim, Hwang Chi-yeol, Kang Daniel, Kim Ho-jung, Young-tak, ATEEZ, Treasure, TNX, New Genes, Psy, Young-woong Lim, and BTS confirmed to attend. Above all, the best teams representing K-pop will set up a special and colorful stage that can only be seen at the '2022 The Fact Music Awards'.
'2022 The Fact Music Awards,' considered the best lineup of all time, will be held on October 8 at KSPO DOME (Olympic Gymnastics Stadium) in Bangi-dong, Seoul. The red carpet event will begin at 4:30 pm and the main awards ceremony will at 6:30 pm, and it can be viewed offline as well as on the idol-specific platform 'Idol Plus' for mobile devices. mobile devices and PCs.