The single album, 'DANCE ON,' was released on the 27th.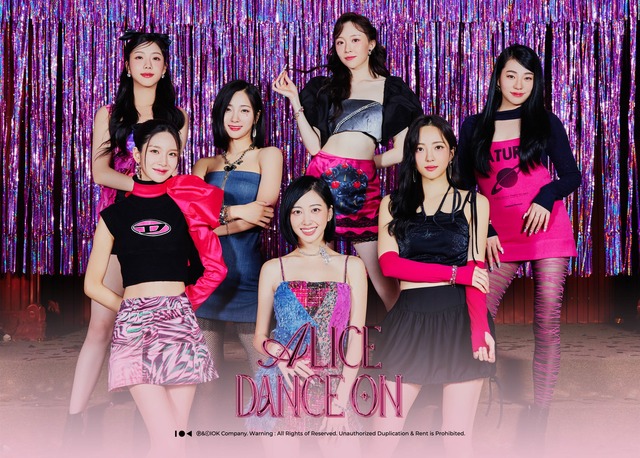 [The Facts | [Reporter Jeong Byung-geun] Seven-member girl group Alice (Chaejeong, Sohee, Yeonje, Garin, Jeee, Yukyung, Doa) is busy with their comeback on the 27th.
Following the program "Hello BANGKOK, ARENA 2022" held in Bangkok, Thailand on the 15th, Alice left the country to perform the concert I POP U 2022 MANILA held in Manila, the Philippines, on the 20th. On the evening of the 21st, Alice will stand on the I POP U 2022 MANILA stage at Smart Araneta Coliseum, Manila, Philippines.
In addition, Alice visited Sajik Busan Stadium on the 2nd and took on the role of opening pitch and opening pitch for the professional baseball game Lotte and Doosan Gyeonggi, and is expected to hold a performance. congratulatory performance with actor and singer Kim Min Hee during the opening match of KCC professional basketball on the 22nd.
It is expected that Alice will release her first single album, "DANCEON," on the 27th and has announced the first teaser video for "Dance On." Along with the 7 members' unique personalities, the female singer left a strong impression with the funky retro outfit that mixes Y2K and retro, heightening the new song's expectations. DANCE ON will be released at 6 pm (KST) on the 27th.