Kang Hyung-wook's 'Documentary', who left to meet all the dogs in the world.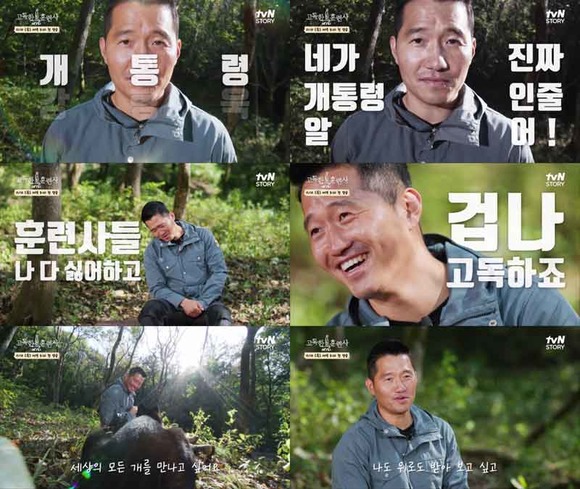 Source: Provided by tvN Story
[The Fact | [Reporter Jeong Byeong-geun] Kang Hyung-wook, a dog trainer known as 'The Dog President', takes on the exclusive MC role of a new entertainment show and visits dogs around the country.
tvN STORY announced on November 21, "Kang Hyung-wook has been selected as the sole MC of the new entertainment show 'Lone Trainer', scheduled to air on November 10." 'The Lonely Trainer' is a 'Documentary' about 38 years of living on a solo path that only looks at dogs, and Kang Hyung-wook's trip to meet all the dogs in the world because he loves dogs so much.
Kang Hyeong-wook travels around the country and meets his dogs and companions. In the introductory trailer, you can complete the reversal of Kang Hyung-wook, whose love for dogs is so intense that he is also known as the dog president and Mr. Kang. "I hate all the trainers, I'm lonely," he complained, "I want to meet all the dogs in the world. I also want to be comforted," sparking curiosity.
As of 2021, there are an estimated 5.1 million domestic dogs, and the number of companion animal owners has exceeded 15 million. Trainer Hyungwook Kang, who still wants to know more about dogs, wants to learn more, and wants to meet all the dogs in the world, will travel around the country and introduce stories of life together, meet and listen to dogs and regional companions, and stories related to other regions.
'The Lonely Trainer', where 'President' Kang Hyung-wook and 'Dog' meet and tell different stories, will be broadcast for the first time on tvN STORY at 8:20 pm on November 10.