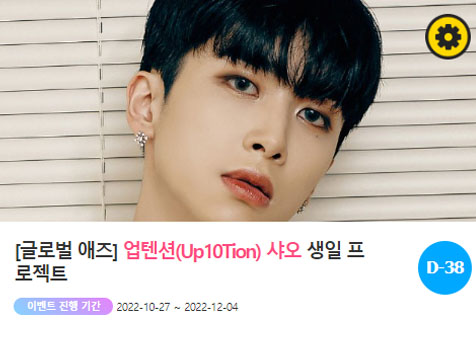 "On the 27th, through the Fan N Star page, the group is conducting a special event for Xiao. This is a big advertising project to celebrate his birthday on December 13th.
The Xiao birthday project is successfully confirmed with the number of rainbow stars (points collected on the website) donated by fans. The more stars, the more congratulatory ads post in more places.
When 20,000 stars gather, a congratulatory video will show on the CM board at Hapjeong Station of the Seoul Subway. Upon reaching 55,000 stars, a congratulatory video will post on the Shinjuku electronic billboard in Tokyo, Japan. In addition, rich gifts such as Jamsil's large digital billboard, M screen in Hongdae, and Seoul bus advertisement are waiting for fans.