The concentrated light of foreign media…Worldwide popularity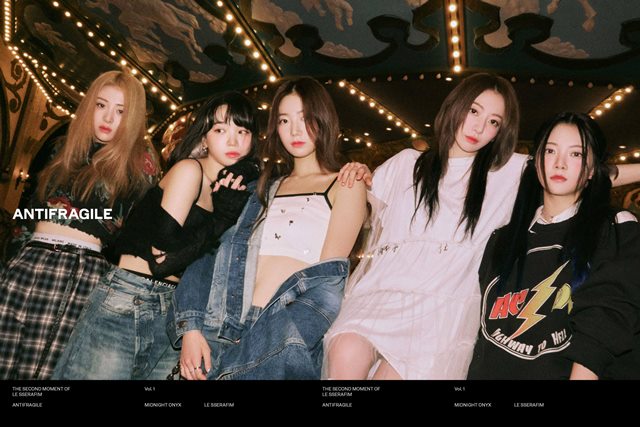 Source: Provide Source Music
The new album of the girl group Le Sserafim is receiving many positive reviews from foreign media.
On the 17th, Le Sserafim (Kim Chae Won, Sakura, Heo Yoon Jin, Kazuhua, Hong Eun Chae) released the song "Antipragile" and promoted the group's comeback activities, thereby attracting the media's attention. leading in the US, UK, and Japan.
American music magazine Rolling Stone reported on the harmonious combination between the highlight choreography of the new song "Muscle Cat" and the group through an article titled "Le Sserafim, the brilliant return of Rookie".
In addition, the American magazine Teen Vogue said that Le Sserafim is currently the strongest in the K-pop market. This album contains the image of the members becoming more mature as a musician. Le Sserafim praised that "Now they have begun to walk their own path to becoming the mainstay of the K-pop market".
NME magazine, a famous British music magazine, detailed all b-side songs with a high score of 4 in Le Sserafim's new magazine ATIFRAGILE. "ANTIFRAGILE" was released in March 2019 with the meaning that "ANTIFRAGILE does not only grow in the face of difficulty and adversity".
Next, Le Sserafim shared, "In this album, we have shown the image of moving forward without fear like the group's name." ANTIFRAGILE is a strong "first comeback" and heralds brighter days in the future".
Japanese media such as ORICON NEWS, k-style, spice, and Model Press also brought LeSeraphim breaking news to the forefront. In particular, they critically mentioned the content that LeSerapim is topping Oricon's weekly compilation album chart and proving its popularity in Japan.
On the other hand, according to the statistics of Circle Chart (Goo Gaon Chart), as of the 22nd, the sales volume of Le Sserafim's 2 albums released this year, has exceeded 1 million copies. Thus, Le Sserafim has set a record "the number of albums has exceeded 1 million copies" after 6 months of debut.