Movies 'Confession' and 'Remember' confirmed to participate in the national mourning for the victims of the tragedy ItaeWon, hope you understand.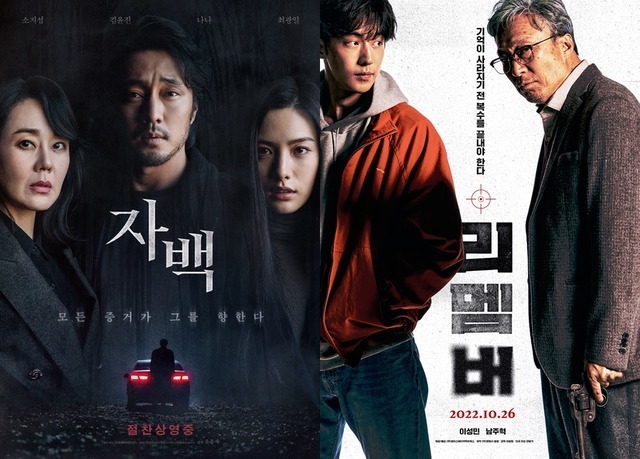 Source: Supply by Lotte Entertainment, Ace Maker Movie Works
[The Fact | Lee Han-lim] "Confession" and "Remember," which are competing for the top spot in theaters, canceled the pitch and mourned the "Itaewon disaster".
According to Lotte Entertainment, distributor of 'Confession' and 'Remember' on the 31st, two films canceled the actors' pitch pellets scheduled for the weekend on the same day. The theatrical pitch is an event where actors and audiences can meet and watch movies and games together the story.
Among them, "Confession" continues to occupy the box office number one spot (as of the date 31, adding up to 250,000 spectators), starring So Ji-sub, Kim Yun-jin, Nana, CGV Yongsan on Days 29 and 30, starting with CGV Yongsan, Lotte Cinema Cheongnyangni, Lotte Cinema Konkuk University Entrance, CGV Cheonho, Lotte Cinema World Tower, Megabox COEX, Lotte Cinema Gimpo Airport, Megabox Sangam, Megabox Mok-dong, CGV Yeongdeungpo, Lotte Cinema Yeongdeungpo, CGV Yeouido, etc.
However, on the night of the 29th, a disaster occurred in Itaewon, Yongsan-gu, Seoul, and people understand that the public relations schedule was canceled because it was designated as the time of national mourning until the 5th of the following month. The 'Confession' side said: "Because The decision was made in the mood of national mourning, so we expect the audience sympathetic."
Pitches for the film 'Remember' (cumulative audience of 230,000), in which actors Lee Seong-min and Nam Joo-hyuk, who were scheduled to participate, were also canceled. In an official announcement a day earlier, 'Remember' said, "The pitch scheduled for today has been canceled. Because this decision was a period of national mourning, so we asked for the broad sympathy of the audience."
Meanwhile, the 'Abqujeong' starring Ma Dong-seok, scheduled for release in May later, also canceled the press conference scheduled for the 31st a day earlier to tie in an atmosphere of national mourning. Showbox, the distributor of 'Abkujeong', said, "We extend our deepest condolences to the victims and their families. they were in an unfortunate accident that occurred in Itaewon. We also look forward to these the injured are still being treated for a speedy recovery. "