Use the money raised for the world's children who are suffering.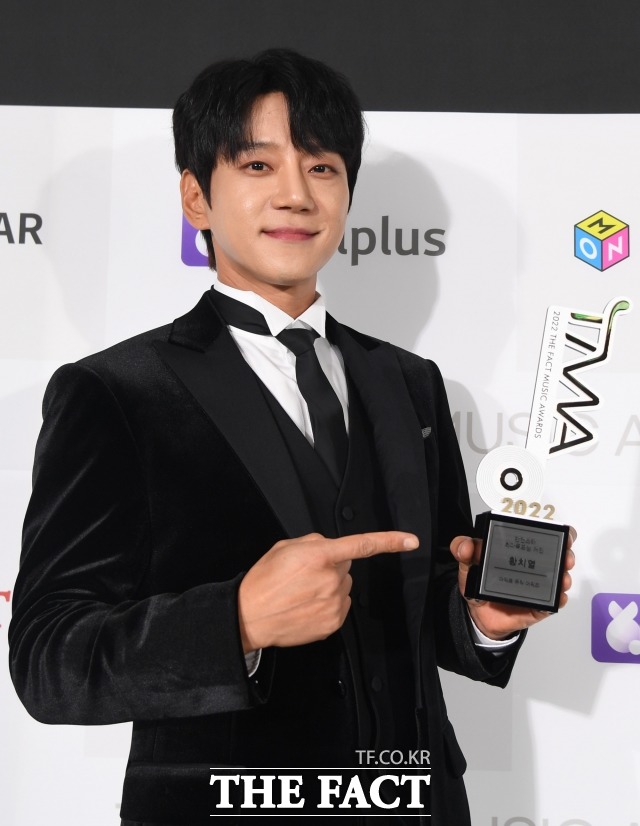 Source: Reporter Saerom Lee
[The Fact/Reporter Lee Na Rae] On the 2nd, Fannstar donated 1 million won to the Korean Committee UNICEF under the name of singer Hwang Chi Yeul's fan club.
On the 2nd, Fannstar published a letter of thanks to UNICEF. In the thank-you letter, it reads, "All members of Hwang Chi Yeul's fan club have donated 1,000,000 won to bring hope to children around the world who are suffering on the occasion of reaching No.1 on the chart. individual of Hwang Chi Yeul's Fannstar for 20 consecutive weeks. The UNICEF committee deeply thanks to the sponsor for creating "A Happy World for All Children".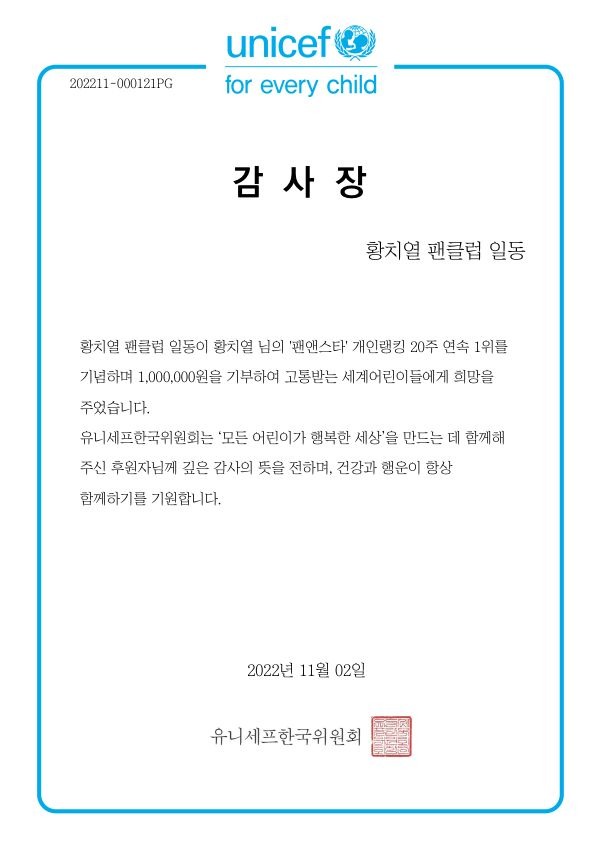 Source: Provided by UNICEF Korea Committee
Hwang Chi Yeul won No. 1 on Fannstar's charts for 20 consecutive weeks from February 21 to July 11. Accordingly, Fannstar conducted a donation - one of the special programs that won the No.1 for 20 weeks. The money raised was transferred to UNICEF Korea Committee under the name of Hwang Chi-yeol's Fanclub and used for children in need.
On the other hand, Hwang Chi Yeul held the trophy "Individual category receiving the most votes on Fannstar" at The Fact Music Awards 2022 held on October 8.