Deeply regret the victims of the disaster ''Prayer for the deceased''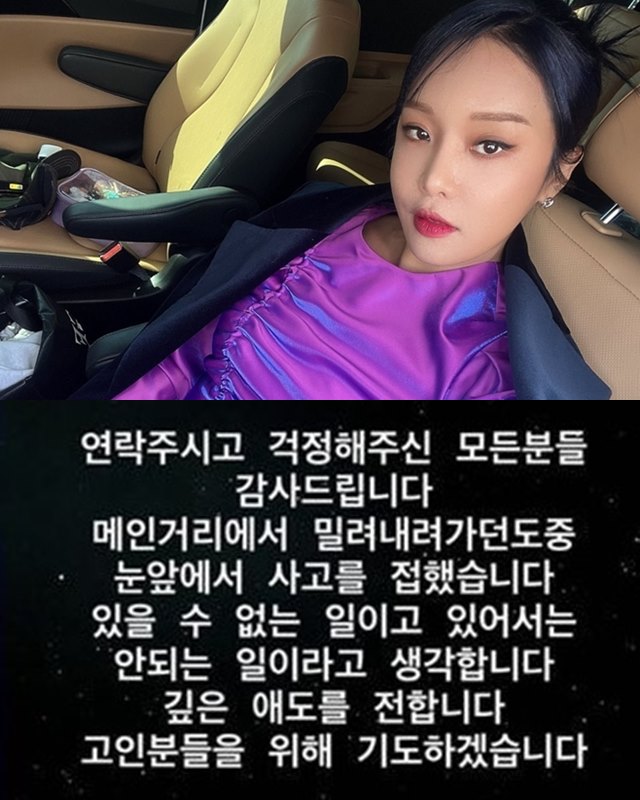 [The Fact/ Reporter Kim Saebyeol] YouTuber Ralal says she was at the scene of the Itaewon disaster.
Early on the morning of the 3rd, Lalal uploaded on his personal SNS a post starting, "Thank you to everyone who contacted and worried about me".
"I had an accident before my eyes while being pushed down the main road," she said.
Next, she shared, "I would like to send my deep condolences to the unfortunate victims and pray for them."
Previously, on March 29, Lalal uploaded a photo of a toy ax and announced that she would attend a Halloween party, thereby making fans worried when she didn't post any more posts.
On the 29th of last month, more than 100,000 people gathered in Itaewon area, Yongsan district, Seoul to celebrate Halloween and a large-scale accident occurred. According to the fire department, as of the morning of the 3rd, the death toll was 156 people and the number of injured was 172 people. The government has designated a period of national mourning until the 5th to remember the victims.