Jung Hae In wears a military uniform... Filming 'D.P' season 2.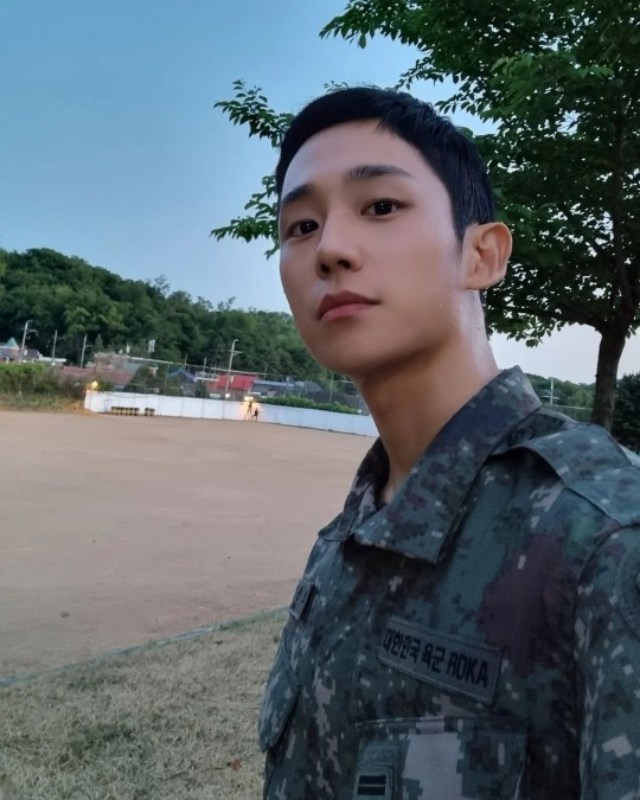 Source: Jung Hae In's SNS
Actor Jung Hae In has revealed the filming scene of MV D.P season 2.
On the 10th, Jung Hae In uploaded to SNS the scene of Netflix's D.P (SEASON 2) MV D.P. "We'll see each other again tomorrow," he posted the words and photos.
In the published photo, Jung Hae In wears a military uniform with a short hairstyle.
Another photo caught the attention of Goo Sang-hwa, the actor, posing together. In particular, the two sit next to each other and draw the letter V, making viewers feel warm.
Not only that, Jung Hae In and Goo Sang Hwa are also dressed in casual attire sitting in a place that looks like a subway station, adding to the curiosity about the sight.
"D.P." tells the story of a group that captures deserters chasing people with diverse stories. Season 1 has become a hot topic and season 2 filming is now underway and a premiere date has yet to be revealed. Following season 1, Jung Hae In, Goo Sang Hwa, and Son Seok Goo will participate.