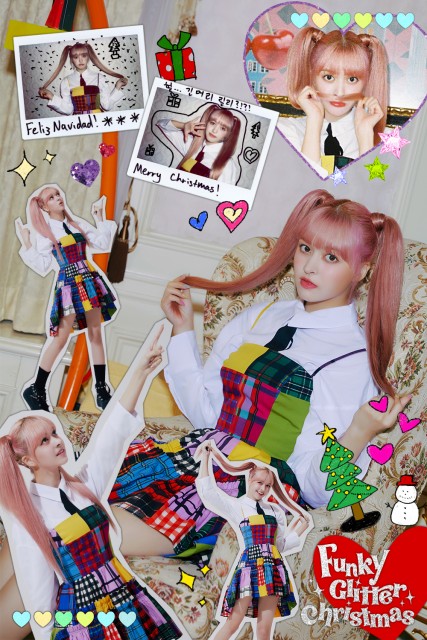 The new members of the girl group NMIXX (NMix) under JYP Entertainment have made fans happy with new teasers as Christmas gifts.
Ahead of the new digital single "Funky Glitter Christmas" at 6 pm (KST) on November 23, NMIXX is releasing teasers revealing the new song's concept on the official SNS channel. At 0:00 (KST) on the 15th, Ji Woo, Kyu Jin (on the 13th), Seol Yoon (on the 14th), and Bae (BAE) announced individual concept photos of Lilly, Hae Won, and Genie.
The three members drew fans' attention through the three members special charm. With big round eyes, Lilly flaunted her lovely atmosphere when showing off her pink side ponytail. Hae Won brought suspense with an innocent smile and posed like a naughty child. Genie with pure beauty has attracted attention when reminiscent of characters in romance comics. In particular, the outstanding collaboration image with the members' hand-written words has shown their affection and heart for fans, thereby melting fans' hearts.
The new single "Funny Glitter Christmas" is the first winter song since the debut of NMIXX and the winter song that warms up the atmosphere at the end of this year. "Intermixion Single" is a combination of two words, "Intermission" and "XX" of NMIXX, which means a break between performances and performances such as plays and musicals.
On the other hand, NMIXX is expected to officially release the new digital single "Funky Glitter Christmas" at 6 pm (KST) on the 23rd and bring fans a happier Christmas when spending it with fans for the first time.