PD stars like Na Young-seok, Kim Tae-ho, Ryu Ho-jin, etc.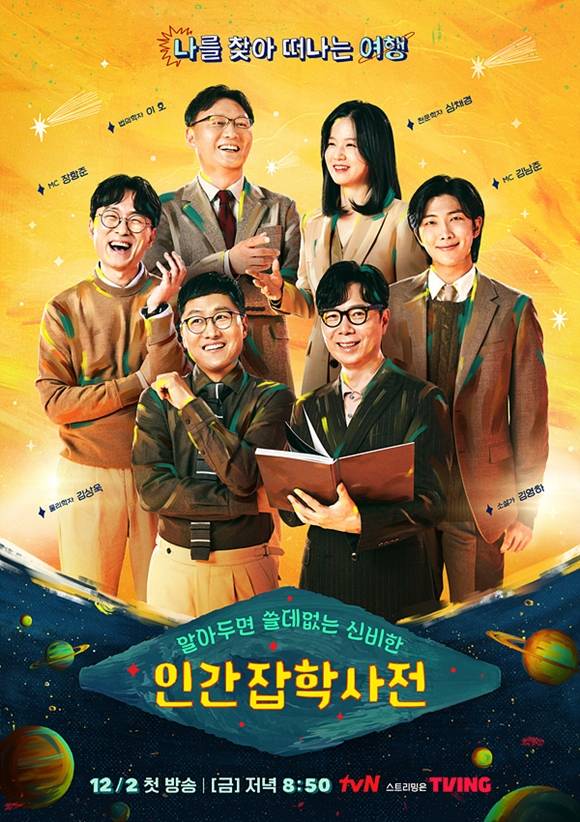 Source: Supply by tvN
[The Fact | Reporter Park Ji-yoon] tvN introduces many entertainment IPs during the last holiday year and the new year.
First, 'SEO' PD Na Young-seok's Jin' (tentative title)' will be announced in the first half of the year after. 'Seojin's' is an entertainment spin-off of the 'Youn's Kitchen' series, and Lee Seojin, who is acting as a director, is promoted to president and opened a new franchise restaurant.
Lee Seo-jin and Na Young-seok PD, who has worked together many times, introduce a house in the main street food business called 'Korean Fast Food' in a strange setting.
PD Ryu Ho-jin, who is loved for well-done healing entertainment, is preparing two programs. In the first half of the following year, a new IP containing the first overseas trip Tien will be released and in the second half of next year, the third series of 'President' somebody' will find viewers.
Producer Jung Chul-min of 'The Sixth Sense' will also release new work. On May 12, with the concept of '4:4 on the same day, 'Skip', a meet-and-greet program fast and interesting, in which 4 men and women will gather in one place to find their mate, will be released.
In particular, it is expected to bring a different kind of fun to the switchable concept for Author by pressing "Skip" if they don't get along even if they are talking to each other on a hidden date. Here, Yoo Jae-seok, Jeon So-min, and Nucksal, who accompanied PD Jung Cheol-min, will join them as MC.
Also, PD Kim Tae-ho of production company TEO meets tvN with new works. Foresee airing for the first time on May 12, 'Check-in Canada' will tell the story of the journey of Lee Hyo-ri to meet puppies sent for adoption abroad.
Then PD Kim Tae-ho plans to release another new work in the first half of next year. Deed Attention is focusing on the new meeting between PD Kim Tae-ho and tvN, who has the skills The ability has been tested through many different programs.
Also, IPs tvN's popularity will regularly launch new seasons. On May 2 12, a journey that explores all the people in the world from many other angles each other and looks for themselves that even I didn't know, 'Mysterious Human Misc.
In particular, 'Let's Know Things' drew attention when it was confirmed that novelist Kim Young-ha, Professor Kim Sang-wook, Professor Lee Ho, Dr. Sim Chae-kyung, also as Jang Hang-Joon, and BTS RM appeared as MCs. Also, PD Kang Goong, who has directed 'House on Wheels and 'Europe Outside the Tent', is preparing for a new series 'Europe Outside the Tent'.
Kim Jong-hoon, CJ ENM's Head of Channel Sales, said: "We plan to expand the worldview of popular entertainment IPs representing tvN and its author's new products of star creators to bring a more enjoyable experience with content richer." I hope you do," raising expectations.