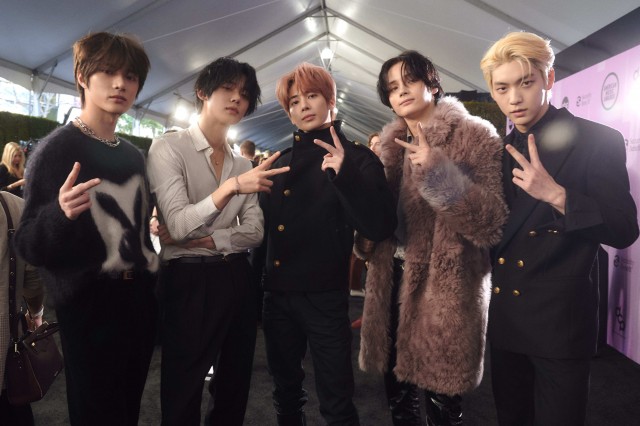 Group TXT has stepped on the red carpet of the American Music Awards (hereinafter referred to as AMA) - one of the top three music awards ceremonies in the US.
On the 20th (US time), TXT (Soobin, Yeonjun, Beomgyu, Taehyun, Huening Kai) attended the first time AMA held at Microsoft Theater in Los Angeles, USA. The 5 members appeared with warm visuals and great physiques, making the local media admire their confident and relaxed attitude.
On the other hand, TXT - the group that is attracting worldwide attention when receiving the Best Asia Act award at Europe's biggest music awards ceremony, "MTV Europe Music Awards" - will make a comeback with the mini-album vol.5 in October. 1/2018, promises to become the top Kpop group.