On the 22nd, the new album was suddenly opened for sale. The nationwide tour is expected to land in Busan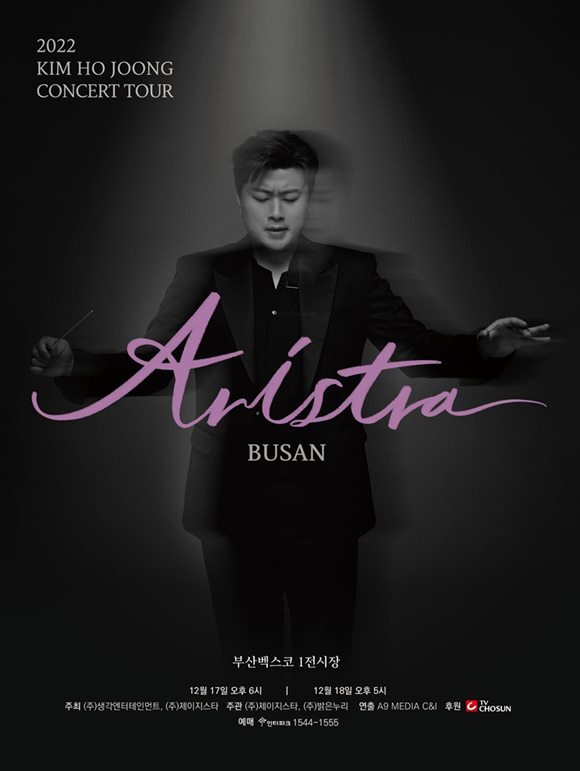 [The Fact/One Sena Reporter] Singer Kim Ho Joong is expected to dye Busan purple.
At 6 pm (KST) on the 22nd, through Interpark Ticket, where tickets are booked, tickets for the Busan concert titled "Aristra" will be open for sale.
Previously, tickets for the Aristra concert in Seoul were sold out as soon as they went on sale. Expectedly, the Aristra show in Busan which will take place at the No. 1 BEXCO exhibition, Busan from December 17 to 18 will have a fierce battle in ticketing.
Kim Ho Joong's first nationwide concert tour, titled Aris and Orchestra was a concert combining Kim Ho Joong's voice, large-scale orchestra, and Aris' cheers that moved fans.
In particular, Kim Ho Joong is expected to have a special and unforgettable time with the audience when revealing Kim Ho Joong's own stories, covering a broader musical range, including trot, bar, and trot music. music and music.
Kim Ho Joong has recently successfully wrapped up his performances in Seoul and Gwangju to a warm response from the audience, so he plans to dye the nation purple with shows of an overwhelming scale that are impossible to imagine. seen in Daegu, Busan, and Daejeon, starting on December 3.
Kim Ho Joong is scheduled to hold a concert in Ilsan on December 3, a concert in Daegu from December 10 to 11, a concert in Busan from December 17 to 18, and a concert in Daejeon from December 24 to 25.