The channel's name is Cha Eun Woo...The first teaser was announced on the 21st.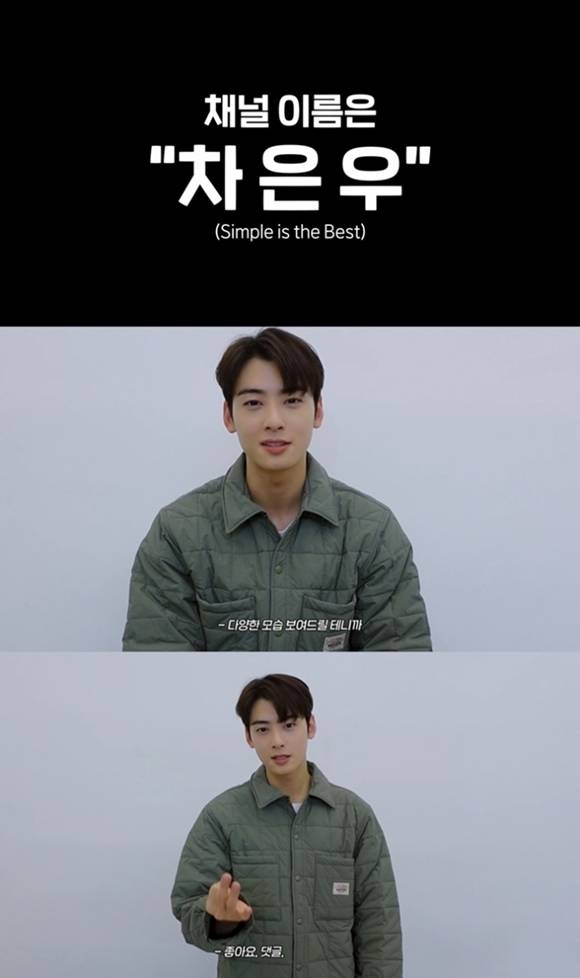 Source: Screencap of Cha Eunwoo's video on Youtube
[The Fact/ Reporter Park Ji Yoon] Member and actor Cha Eun Woo (ASTRO) will start a new exchange.
At 0:00 (KST) on the 21st, Cha Eun Woo opened a new YouTube channel. Besides, the first teaser video containing the scene of Cha Eun Woo and the staff meeting has attracted the public's attention.
First, Cha Eun Woo started naming the channel. After considering between 'Eunwoo and ChaChaCha' and 'Cha Eun Woo,' he decided to choose 'Cha Eun Woo' which resembles his name. Next, he shared, "In the future, I will show you more of my image. Hope you will watch a lot and accompany us."
Cha Eun Woo - who opened a personal YouTube channel for the first time since their debut to interact more closely with fans - has raised the public's expectations when she is expected to show a new image and charm starting from the teaser video.
Previously, last September, Cha Eun Woo successfully held the first solo fan meeting and the last show of the Asia tour titled "Starry Caravan" 2022 Just One 10 Minute "Starry Caravan."
After that, Cha Eun Woo - who exuded a warm charm when releasing the photobook - received a warm response from fans when becoming the male lead in the webtoon Drama Trailer on Kakao Marionette.
In the first half of this year, Cha Eun Woo - who finished promoting the 3rd official album as a member of ASTRO, is expected to be active as an actor by the end of the year. On the 16th, Cha Eun Woo's debut work "Desibel" premiered, and the original series of "Tving Original Island" will be announced in December.