A new song announced for the first time in '2022 MAMA AWARDS'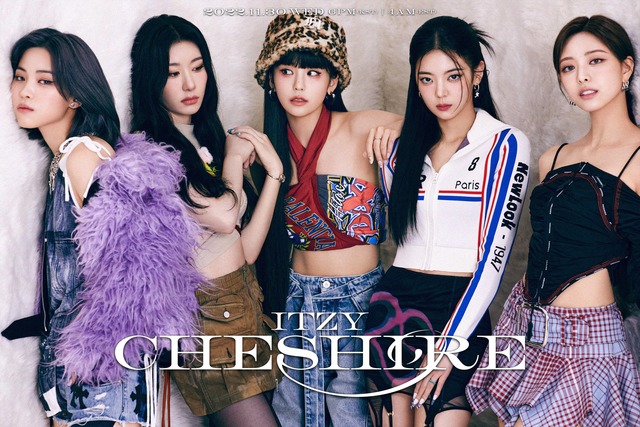 Source: Powered by JYP
Girl group Itzy will make a comeback with their new song Cheshire on November 30.
At 18:00 (Korean time) on 30/11, ahead of the release of the mini album vol.6 Cheshire, Itzy in turn revealed many teaser contents on the official SNS channel. Earlier, the team showed the best visuals ever in concept film, group, and individual teaser photos. At 0:00 (Korean time) on the 24th, the tracklist that everyone was expecting was announced.
Accordingly, the new album has a total of 4 songs, including the title track Cheshire, Snowy, Freaky and the English single Boys Like You released on October 21.
Global authors, including Swedish musicians Didrik Thott and Sebastian Thott, co-wrote the title track SNEAKERS on the mini album vol.5 Checkmate, the highest-achieving song on the US Billboard chart.
The new song Cheshire is a song that borrows the ambiguous cat character and contains a new attraction. Through the promotion of the new song with a different energy than SNEAKERS – the song that brightened the summer of 2022, Itzy has taken over the Zen Z generation and continues to tend to increase in popularity. On The 30th, the group will announce the Cheshire stage for the first time when participating in the MAMA Awards (2022 MAMA AWARDS).