Jung Eun Ji's (Apink) solo concert sold out all tickets after only 5 minutes of opening.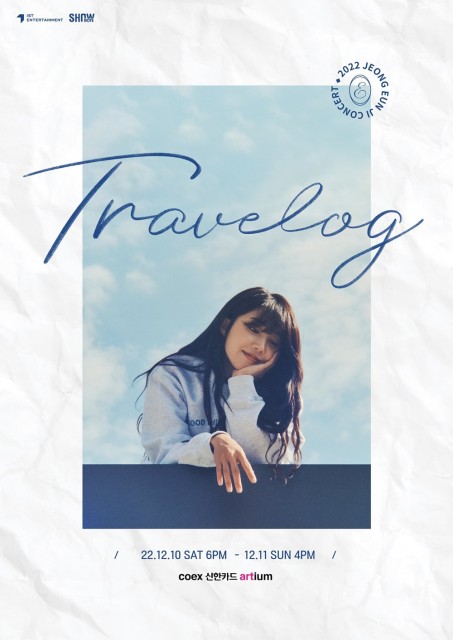 Photo: IST Entertainment Company
On the afternoon of the 23rd, through the ticket booking site Interpark Ticket, the regular booking of tickets for Jung Eunji's "Travelog 2022" concert showed her strong solo power when all tickets were sold out within just 5 minutes of the show's opening sale.
Jung Eun Ji will hold her concert, "Trablog," at COEX Shinhan Card Artium, Gangnam-gu, Seoul, on December 10 and 11. After 2 years and 5 months since the online concert "How to Live Jung Eun Ji with Shinhan Card" took place in 2020, this concert is arousing the public's expectations for a stage directly coordinated with fans after a long time.
This concert is expected to deliver a rich stage with Jung Eun Ji's explosive singing ability and diverse charisma, including b-side songs on the remake album, "Log," released on the 11th. It is known that Jung Eun Ji is also actively participating in stage construction and planning, including the setlist, and is trying her best to deliver a highly-completed performance.
Immediately after releasing the remake of her first album, "Log," and the title song, "Travel to Me," on the 11th, Jung Eun Ji has shown the potential to sweep the top of major digital music charts in Korea. After that, the male singer confirmed the existence of a reliable and trustworthy solo song through live clips highlighting his solid live singing ability. Following the recently ended drama "Blind" (tvN), Jung Eun Ji - active in various genres, is expected to meet fans through a private concert in December.
On the other hand, Jung Eun Ji's concert "Trablog 2022" will be held at COEX Shinhan Card Artium, Gangnam-gu, Seoul, on January 10 and 11.