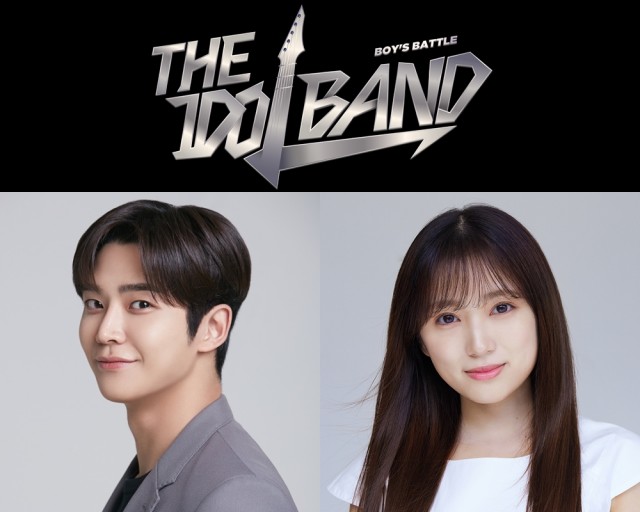 Photo: SBS MediaNet, TBS, © FNC ENTERTAINMENT ©Vernalossom
The survival show "The Idol Band" (SBS) - the program searching for the next-generation global idol group - will air its first episode on December 6.
On the 24th, SBS M's side said, "The Idol Band: Boy's Battle of SBS M and TBS will air the first episode at 9 pm (KST) on December 6 (Tuesday).
The Idol Band is an audition program to search for idol boybands with the ability to lead popular music worldwide, new visuals, and instrumental performances. The producers of the idol group have chosen and combined the members of the group to create the most amazing group that can shoot the hearts of global fans.
As the MCs of the show, Rowoon (SF9) and Nako Yabuki (IZone) will work together. After being confirmed as MCs soon, the two are expected to continue to lead the program stably and at the same time give strength to the candidates based on their own experience.
The 5 producers looking for the next generation of global idol groups include Korean band FT Island, CNBLUE, N.Flying, Japanese band Kankaku Piero and KEYTALK.
With the participation of K-Idol groups with global popularity such as FT Island, CNBlue, N.Flying, and K-Tok, the artists are widely active in the field of animation and drama. This is taking fans and audiences by surprise.
In addition, Han Sung Ho, the director, and producer of Korea's top idol band FNC Entertainment is the special master, and the nationally famous guitarist and leader Sharan Q, who took over 90th century Japan.
Ahead of the broadcast of the first episode on December 6, there are rumors that the best candidates of all time have signed up a lot. When the first recording session ended, the public is focusing their attention on how The Idol Band will reach the audience with the image.
On the other hand, The Idol Band is planned to be produced by Japanese terrestrial TV stations TBS and FNC Entertainment. The first episode of the drama will be broadcast simultaneously at 9 pm (KST) on December 6 on SBS M and SBS FiL. The first episode aired on TBS on December 3.