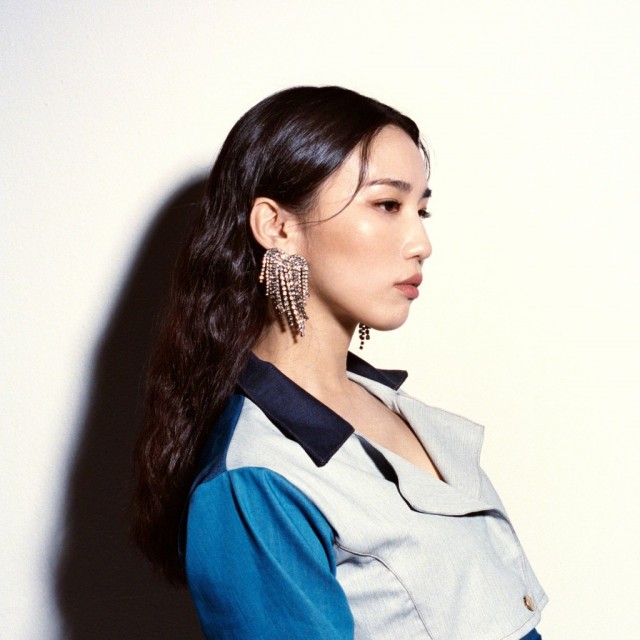 Photo: Most Content Source

The second OST of the musical "Blue," performed by singer-songwriter Hoody will be released at 6 pm (KST) on the 25th.

The 3rd personal revenge drama is raising the audience's level of immersion by developing an impressive story and portraying each character's meticulous psychology along with tight mysteries that can't be taken off through just one second.

Blue created the perfect combination of the song's sound with a deep sense of space and the delicate vocals of the song. In the play, she drew a lonely and lonely mood crouching in the hearts of the characters coldly and heavily.

Previously, the film put the emotional scenes of Chanmi (Shin Ye Eun) and Soo Heon (played by Romon) into the scene thereby bringing a deep and touching resonance to the audience when decorating the lines. and the inner psychology of the characters in the film.

Singer Hoody is engaged in collaborating with various singles from the first full album, "Departure," to "D-Day," and is building a unique music world as an R&B singer-songwriter.

In addition, she participated in OSTs of dramas such as "Melting Me Softly" and "Prisoner doctor." In addition, the female singer is continuing to interact with the public with various images through a collection of dishes with her content as well as AOMG.

OST Part.2 Blue of various genres such as "One Fine Day," "A Stray Kids," and "Secret Forest 2" showed the wonderful combination of Kim Bum Joo and Kim Si Hyuk - who have shown a harmonious combination between script and script.

On the other hand, OST Part.2 Blue of the original Disney+ series with Hoody's participation will be released through online music sites at 6 pm (KST) on the 25th.