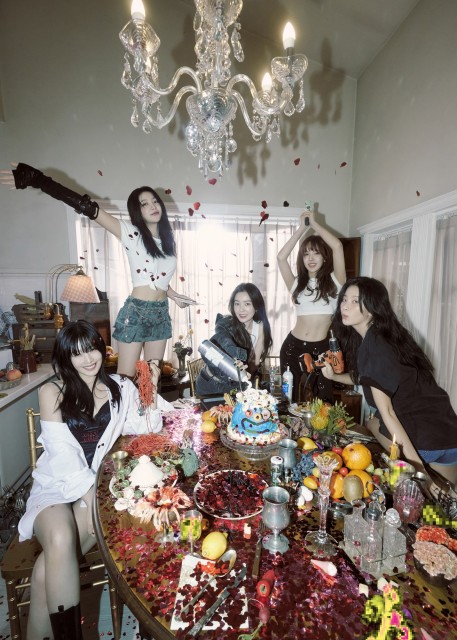 Photo: SM Entertainment
Red Velvet (under SM Entertainment) will make a comeback with the new mini-album "The Reve Festival 2022 - Birthday".
This album is the second album of the music festival The ReVe Festival 2022. The album will bring Red Velvet's diverse charm with a total of 5 songs, including the title song "Birthday, On A Ride, Zoom" and "Celebrate".
In particular, the title song "Birthday" this time is a pop dance song based on trap rhythm combining rhythmic drums and refreshing synth sounds. The title track resamples George Gershwin's Rhapsody in blue, adding to the unique atmosphere of Red Velvet's music.
Red Velvet captivated music fans globally with Feel My Rhythm sampling Bach's Aria on G this past spring. This new song is expected to receive a warm response from fans.
In addition, Red Velvet also displayed its vibrant charm through the logo, schedule poster, atmosphere sample photos, and teaser images published before the release of the new album, thereby heightening the public's expectations for the upcoming album. comeback when heralding the new change of the outstanding concept queen - who has brought many diverse concepts.
In addition, Red Velvet is expected to bring a new image on the stage of the title song "BIRTHDAY". Different from the performance showing elegance and sophistication through the song "Feel My Rhythm", this new song is expected to attract attention when delivering a free-spirited and hip-hop performance. suitable for the refreshing atmosphere.
Red Velvet's new mini-album "The ReVe Festival 2022 - Birthday" will be released on online music sites at 6 pm (KST) on November 28