On the 26th, 어떠니 (rough translation-How Am I) released a song containing the sincere heart of a one-sided lover.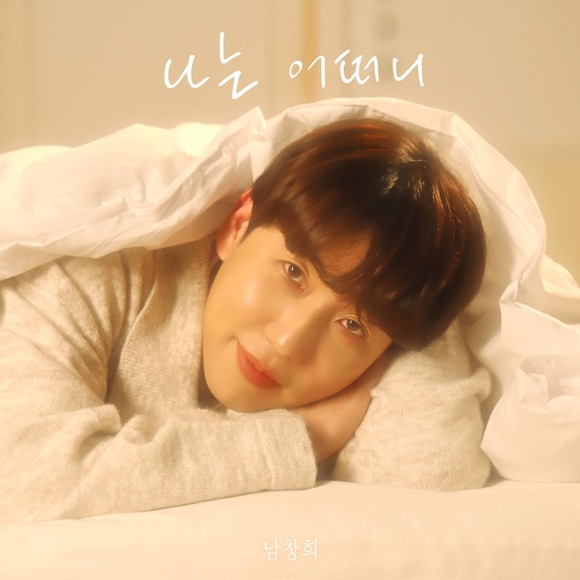 [The Fact/ Reporter Jung Byung Geun] Nam Chang Hee will debut as a solo singer.
At 6 pm (KST) the 26th, Dingo Music will release Nam Chang Hee's new song "How Am I" (rough translation) through online music sites. This is a song with the participation of musician Ahn Young Min and Dingo Music of "10 Reasons to Love You". The song has raised the song's perfection to one level thanks to the lyrics containing the sincere heart of a one-sided lover and Nam Chang Hee's rustic voice.
What does Nam Chang Hee do when hanging out on MBC?' Through the song "Confession" performed by Jung Joon Il in the audition for the MSG Wannabe project, the male singer showed his contrasting charm when being highly appreciated with his sweet voice and explosive singing ability. The new song is predicted to be a song that can feel Nam Chang Hee's delicate emotions.
Nam Chang Hee is actively promoting through the formation of the ballad duo Jo Nam Ji and close friend Jo Se Ho. After starting group activities in 2019, Jo Nam Ji Dae announced songs such as "Now You Are Here", "Good House", "Bad Boy", "A Dream of a Winter Day", etc. Last month, Dingo Free Style tried it out. with hip hop through the digital track "the Unloved Man, The Undelivered Man'.
Nam Chang Hee - who is continuing to walk as a musician with his singing ability and seriousness hidden behind his smile - will brilliantly transform into a solo singer after Jo Nam Ji. The public is expecting to see how Nam Chang Hee will attract listeners' sympathy with emotion and charisma through the new song "How Am I", marking the beginning of a new challenge as a singer. soloist.
Recently, Dingo has released a variety of music and video content related to the release of various music videos such as the song One Piece of the Qatar World Cup with Homies, Uneducated Kid and Transfiction, the song "Sliding" by Vincent Blue , a collaboration song between Wheein and Cold, Stay For Me of The 8 with Hyuk and Seo In Guk.
Nam Chang Hee's new song "How Am I" will be released via online music sites at 6 pm (KST) the same day, and the vertical live video will be further announced through Dingo Music's official YouTube channel.