Fantasy romance movie 'Kokdu's Season' will be released on the night of the 27th.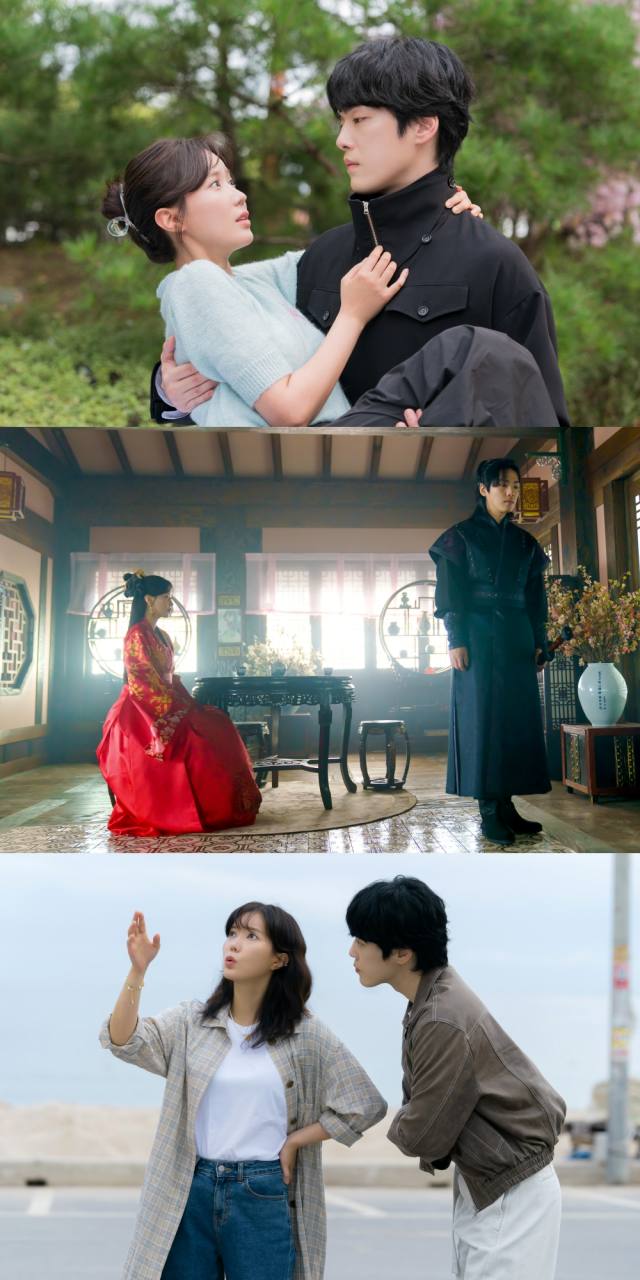 Source: Radio MBC
[The Fact| Kim Saet-byeol] People pay attention to Kim's appearance Jung-hyun and Lim so-hyang in 'Kokdu's Season', from the past with a story heartbreaking to the present, where quarrels are flared up.
Production Team of MBC's drama 'Kokdu's Season' (due Kang Yi-hun (played by director Baek so-chan) will discuss the long-term relationship long between Kokdu (Kim Jeong-hyun), the god of the underworld, and Han Han-jeol (Lim so-hyang), the owner of mysterious abilities, has been released.
The photos are the publication contains various situations of Kkokdu and the limitation clause of physicians. The moment of meeting the eye, the throbbing heart, to the atmosphere of sitting down heavy, to moments of bickering, those are special moments of people has continued from the ancient past to the present.
In particular, in the season of green energy and cherry blossoms, and in the eyes of the limited season, is hugged in Kokdu's arms, excitement passed. On the other hand, the manifestation of Kokdu, the god of the underworld, is tasteless and contradictory.
Also, the chemistry between the two is as expected as the attitude of Kkokdu - who is always on the lookout in the heart of 'Listen somewhere', and the limited clause expresses views in a way that eager.
Then a moment Engravings from the very old past also attract attention. Between two men and women with similar faces Kkokdu and Hangyeol, can feel the cold fresh air. Between the Men He didn't seem to let go easily and the woman was always in towering shape. and without even moving, gratuitous sadness is conveyed.
Curious not to know What story do two men and women intersect, why they go back in time and meet together in the present world, and what awaits them.
'Kokdu's Season' is a fantasy melodrama in which Kokdu, the god of death comes to this world Every 99 years to punish people, meet Han Han-jeol, a capable doctor mysterious energy. It will be broadcast for the first time at 21:50 on Friday the 27th.