Haram radiates charisma with a soulful voice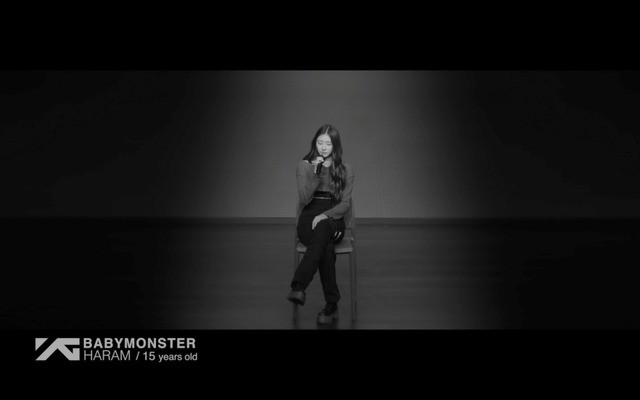 Source: provided by YG
[The Fact/Reporter Jung Byung Geun] YG Entertainment's next-generation rookie girl group Baby Monster has revealed the Haram member's vocals.
On the 12th, YG posted a video of their live performance titled Baby Monster - Haram on their official blog. Haram was the first of the trainees to reenact Mario's "Let Me Love You" with his own emotions.
The unbelievable singing and emotional abilities of 15-year-olds are one of the great things. Haram fills the space with soulful timbres on gentle piano melodies without a dazzling theatrical device. The ability to show subtlety without missing any coordination is enough to shake the hearts of fans.
In particular, the smooth slow pace tuning in the climactic sound of the second half of the song shines through. Haram, who is perfectly immersed in the song, elevates the sense of immersion by expressing earnest emotion. Besides, the ability to sing live makes listeners feel the authentic voice of YG.
Earlier, YG said that they expected to take turns showcasing the abilities and information of the Baby Monster members through continuous promotional activities starting with the surprise introductory video on the 1st. Curiosity about the content of the latter along with the 6 trainees who will follow Haram's baton is growing.
YG's new girl group debuted after more than 7 years. The next generation girl group Blackpink – the group that used to be the top artist in the world – and YG are also putting their heart into it for a long time.