TBS's signature show 'Park Seong-ho Kang Ji-yeon's 9595 Show' DJ. Seoul National University English Language and Literature Resource, multi-talented 'sexy woman with brain'.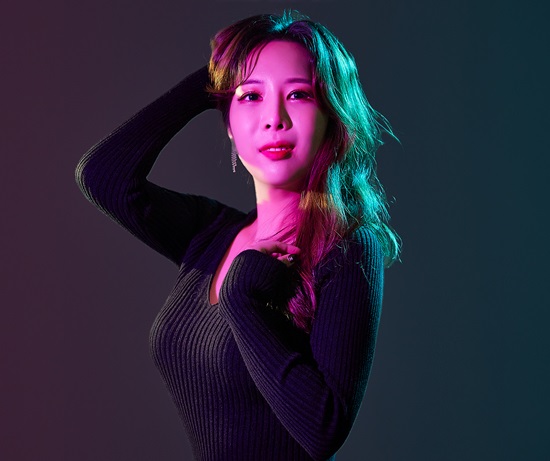 [The FactㅣReporter Kang Il-hong] TBS announcer Kang Ji-won, who is nicknamed 'Sexy Brain' for her multi-talented talent, has announced that she will also become a TV personality become a singer.
Broadcaster Kang, who is hosting TBS' featured radio show 'Park Seong-ho and Kang Ji-yeon's 9595 Show' (directed by Kim Kyung-rae), recently released a trot audio source, The Manager Won't Leave Me Alone.
This song is an adaptation of the song 'Men Don't Leave Me Alone' by singer Yoon Soo-hyun, and announcer Kang Ji-yeon debuted as a singer and lyricist by writing. The lyrics contain the joy and sorrow of an announcer.
Like the original song, producer Hong Ik-seon and composer Noh Sang-gon of 'Cheontae Man-sang' participated in the production process.
Kang Ji-yeon sang this song live in '9595 Show by Park Seong-ho and Kang Ji-yeon' under her charge and received enthusiastic praise from listeners. This MV created by weaving live video is also receiving great love from listeners.
Listeners said, "An announcer is funnier than a comedian... She is a 'dog announcer'!", "It's a waste to be just an announcer when she's so great! talented", "The broadcaster Kang Ji-yeon, who has great entertainment, is a sexually intelligent girl from Seoul National University?"
Broadcaster Kang Ji-yeon is a financier majoring in English Language and Literature at Seoul National University. During his time as a broadcaster for TBS, he showed his versatility by evenly absorbing the news and entertainment programs. Since last March, he has hosted TBS's signature show 'Park Seong-ho Kang Ji-yeon's 9595 Show'.
'We are looking forward to his performance in 'Park Seong-ho Kang Ji-yeon's 9595 Show', which is broadcast on TBS FM95.1 Mhz from 12:00 to 2:00 PM every day.