On the 22nd, TV Chosun's 100-minute concert scene atmosphere 'vivid' Heo Gyeong-hwan, Geum Jan-di, and other artists from Sagak Entertainment.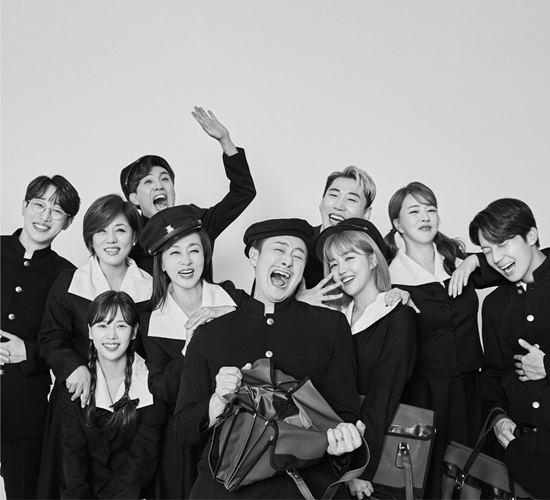 Source: Provided by sengcac entertainment company
[The FactㅣReporter Kang Il-hong] 'Saeng SHOW', attracting attention with an outdoor concert, will be coming to the home cinema during the Lunar New Year holiday.
'Saeng SHOW' drew attention with the live stage of singers under Thought Entertainment, held at hall 4 of KINTEX, Ilsan, on Christmas Eve last year, the 24th.
The live concert will be broadcast exclusively on TV Chosun at 12:20 pm on the 22nd. The concert will feature artists from Kim Ho-joong's company, including Heo Gyeong-hwan, Kim Won-hyo, singer Geum Jan-di, Jung Da-kyung, Han Hye-jin, Young-gi, Ahn Seong-hoon, Kang Ye-seul, actors Moon Hee-kyung, Kim Kwang-gyu and former broadcaster member Kim Seon-geun.
'Saeng SHOW' recorded Korea's tumultuous history from the 1950s to 2022 in performances and received a warm response with various attractions such as 'memory flashback concert' and 'filial concert'.
An unexpected character also appeared. Not only did Shinyu take the stage as a special guest, but also Lee Won of 'Tvarotti' Ho-joong Lee, who was hosting 'Aristra' in Daejeon on the day of 'Live SHOW', delivered loads of interesting things.
The Live SHOW that the whole family can enjoy together at the home theater during the Lunar New Year holidays will be broadcast on TV Chosun at 12:20 pm on the 22nd.