Published photo of soldiers training at the end of the march at the rookie training university cafe.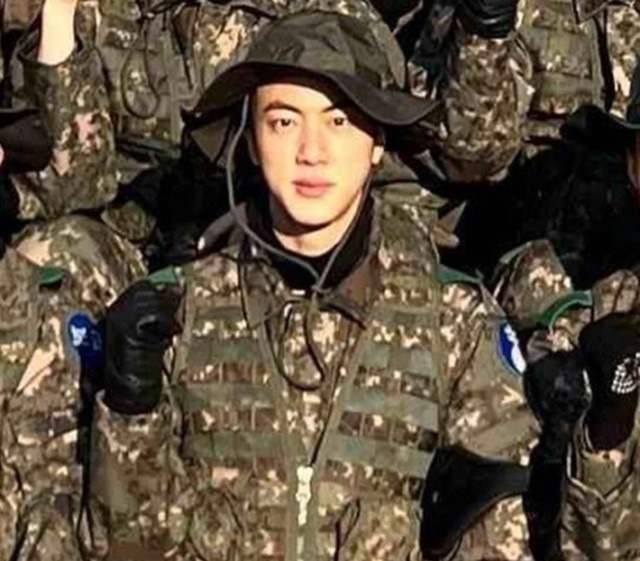 Source: rookie training university cafe the camp
[The Fact/ Reporter Jung Byung Geun ] The image of Jin (BTS) after finishing his military tour has been revealed.
At the coffee page of the rookie education team of Yeoncheon 5th Division in The Camp of the Korean army's communication service, the image of the training soldiers was revealed along with the words "Operation completed 20km tactics". The photo also contains Jin's image.
Jin was fisting with a gloved hand in his military uniform. The image of a majestic soldier with strong eyes.
On December 13 of last year, Jin joined the 5th Division Recruit Education Team in Yeoncheon, Gyeonggi Province and is receiving basic military training. He was then assigned to self-defense and served in the army. Jin was discharged from the army on June 12, 2024.