The New Netflix series 'Love War', Kim Ji-hoon and Ko Won-hee also participate.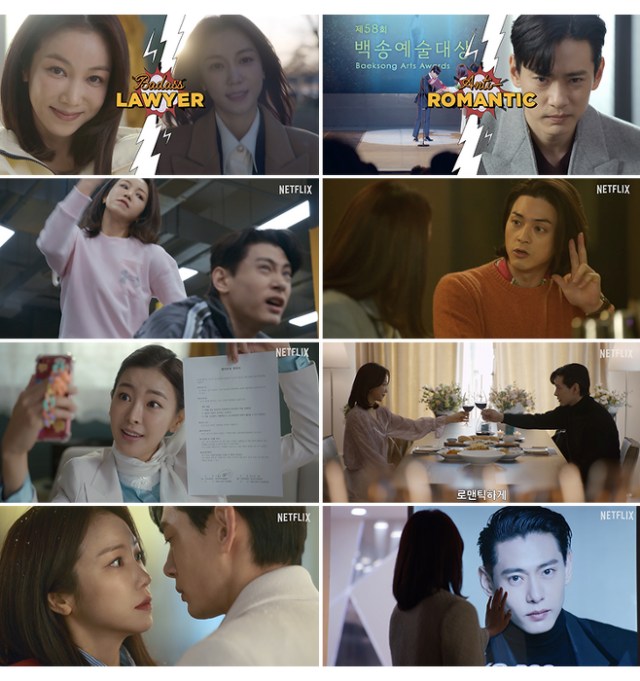 Source: provided by Netflix
[The Fact ㅣ Reporter Kim Saet-byeol] Romantic drama 'Love War' starring actors Kim Ok-bin and Yoo Tae-oh will be released on February 10.
On the 13th, the trailer for the new Netflix original series 'Love Match' (screenplay by Choi Soo-young, director Kim Jeong-kwon) was released.
'Love War' is a romantic comedy in which a woman who hates to lose to men and a man who sickly doubts women experiences love and is healed.
In the video trailer, Yeo Mi-ran (Kim Ok-bin), a lawyer by profession, who has mastered martial arts techniques reminiscent of Yang Yang-kyung, and Nam Kang-ho (Yoo Tae-oh), a top actor have captivated Korea, smashing each other and saying they'll let them 'get to know the subject'. The image of Galda starting a contractual relationship for some reason was included.
In particular, the unpredictable love between two people who fell in love uncontrollably while discovering each other's strengths in the process stimulated interest.
Do Won-joon (Kim Ji-hoon), the agency representative and Kang-ho's best friend, who soon realized the limits of his acting ability and switched to acting, and Shin Na-eun (Ko Won-hee), Mi -ran's trusted best friend, also has a genius face and 'Geumsapa (quick love)'. They are expected to move viewers' hearts with a cute and lively 'scene'.
'Love Battle' is directed by Kim Jeong-kwon, who has been recognized for his directing skills with the drama 'Lies of Lies' and the films 'Fool' and 'Sympathy'. In addition, writer Choi Soo-young, who caused deep sympathy with the dramas "My ID is Gangnam Beauty" and "Old Miss Diary", wrote the script.
Screenwriter Choi Soo-young said she wanted to realistically show "the stories of young men and women living in today's Korean society about their views on the opposite sex, love, and life." through two characters falling in love, each with their relationship, strong prejudice against the opposite sex.
Director Kim Jeong-kwon, who said, "The special appeal of 'Love Wars' is pleasant, refreshing, and exhilarating," described the work as "a romantic comedy in which two people meet, hate each other as enemies, and then love and heal."
'Love War', which sparks anticipation for sweet romance and healing, will be released worldwide via Netflix on February 10.