"On March 26, the full album vol.2 abode of dreams will be released, the private concert takes place from February 18~19.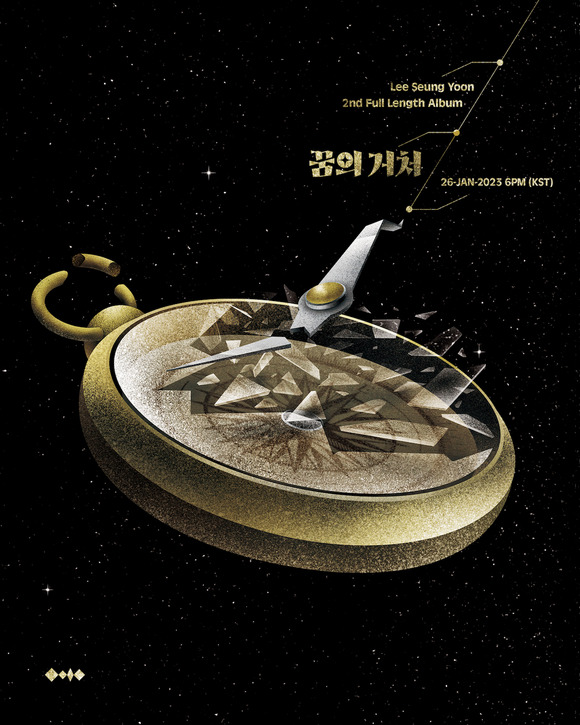 Source: Desmos
[ The Fact/ Reporter Jung Byung Geun ] On May 12, through SNS, Lee Seung Yoon's agency Marumo released the teaser poster for their full album Vol.2 The Dream Home.
The poster was published containing an image of a compass tragically broken in the vast universe. Management company Marumo said: "We have shown the long journey visually. We're looking forward to what the results will be at the end of this trip."
Lee Seung Yoon's full album vol.2 The Dream House is a new starting point and the end of the full album release project which was conducted in 9 months from planning to release. The agency introduced, "A variety of music genres have been born with highly complete works in the Lee Seung Yoon genre."
Three songs from the single album 'Upon A smile' released on December 1 last year and three songs from 'Pricey Hangover' released on January 6 were all included.
On March 26, Lee Seung Yoon announced a variety of activities at the same time as the release of his full album vol.2 The Dream Home. Along with the exciting activity, Lee Seung Yoon is expected to interact with fans through his second private concert at SK Olympic Handball Stadium in Bangi-dong, Seoul during February 18 and 19.