February 12 fan meeting in Seoul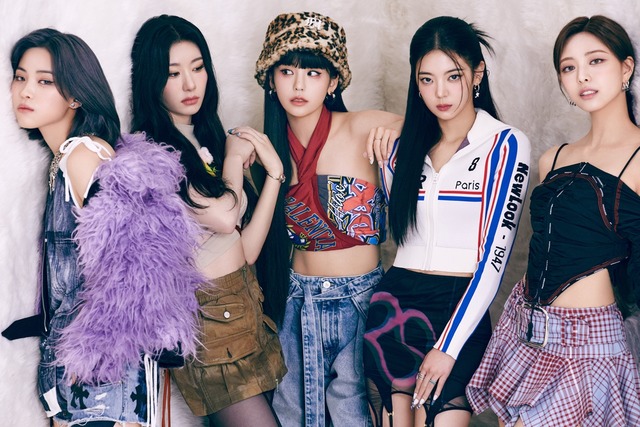 Source: provided by JYP
[The Fact/Reporter Jung Byung Geun]b Girl group ITZY has become one of the two best-selling groups in a row. With the mini-album CHESHIRE, the group has continuously become Million Seling Artist with 2 songs.
As of January 12, 2022, the CHESHIRE album released by Itzy has reached 1 million copies on the chart. Following the mini album vol.5 CHECKMATE released in July 2018, Itzy has shown the presence of global trends when it continuously exceeds 1 million copies in 2 albums.
Previously, "CHESHIRE" reached 633,248 copies in its first week on the statistics website Hanteo Chart, becoming the best-selling album in the first half million copies. The album peaked at No. 1 on the November 2022 album chart with 779,455 copies.
In response to the fans' love, Yeji, Lia, Ryujin, Chaeryeong, and Yuna held their second official fan meeting titled "To Wonder World." The show will be broadcast live on the Beyond LIVE platform at the same time as offline performances.
Itzy will hold a concert in Manila, Philippines as part of its first world tour CheekmATE on January 14~15. This is Itzy's first exclusive overseas premiere in 2023, which is expected to attract the attention of fans worldwide after warming up 8 cities in August 2018, Seoul in October and November 2018.
After that, Itzy will perform in Singapore on January 28, Jakarta, Indonesia on February 4, Chiba, Japan on February 22-23, Taiwan on April 26, and Bangkok, Thailand on April 8.