After premiering in Korea on the 25th, the main character and production team will visit Korea on the 26th.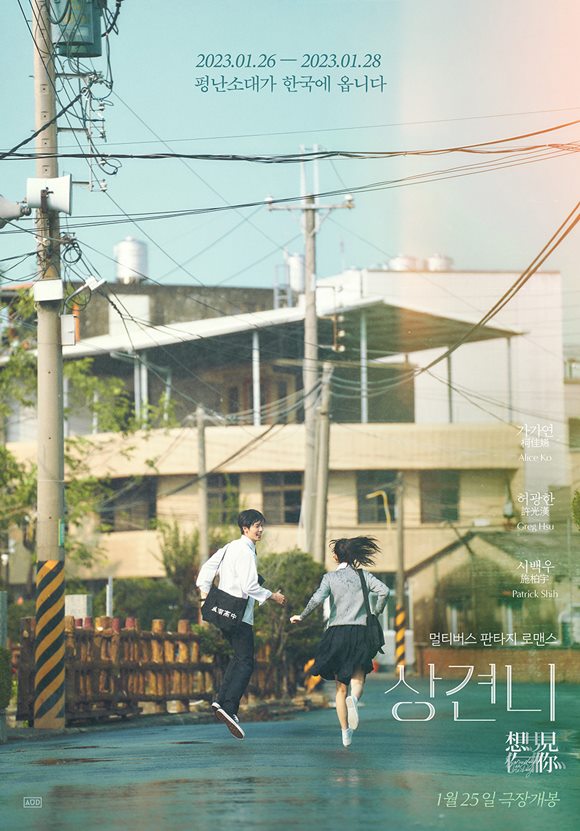 Source: Movie Poster
[The Fact|Reporter Won Sena] The three main characters of the drama 'Sangyeonni' visit Korea.
On the 16th, the producer of 'Sangyeonni' said, "On the 26th, three actors, main producer Mai Jeong and OST singer Son Sung-hee will visit Korea." We'll have a fan meeting"
This is the first time that Ga-yeon Ga-yeon, Gwang-han Heo, and Baek-woo Si, the main characters of the work, have visited the whole of Korea. It is expected that the film will bring unforgettable emotional moments to Korean fans, who have always given undying love to the film and the main actors even though it has been 3 years since the end of the drama.
'Mother' is a drama based on a Taiwanese TV series of the same name, is a multiverse fantasy romance story that began in 2009 when Li Ziwei and Yuxuan Huang met by chance and felt a strange feeling of déjà vu.
The drama 'Sangyeonni' is served worldwide through the OTT platform and has garnered over 1 billion views. In Korea, it is very loved by people who like romantic movies.
'Sangyeonni', which was released as a movie, was reborn as a drama with a completely new worldview and a completely new story different from the original drama, raising expectations. It will be released on the 25th and will satisfy the domestic audience