Singer Ahn Ye Seul began singing the OST ''In The Morning Full of Rain''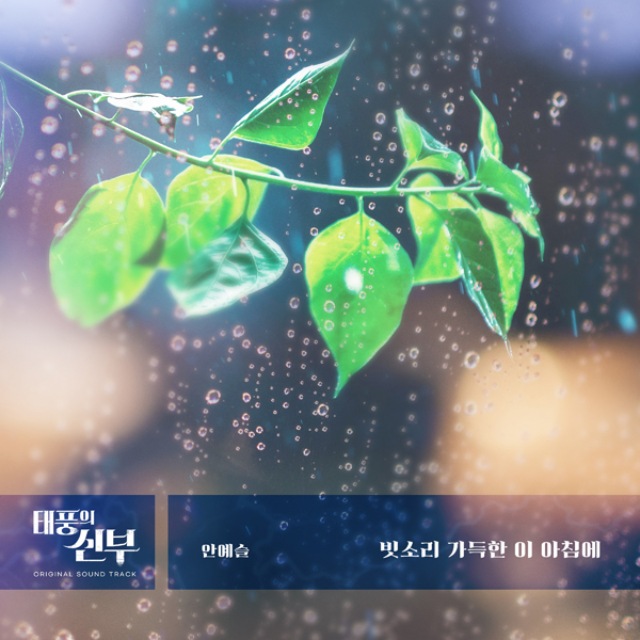 Source: piano Hear
[Reporter Kim Sae Byeol] Singer Ahn Ye Seul has started singing the OST with trending emotions.
The OST 'In The Morning Full of Rain' of Ahn Ye Seul's daily drama Vengeance of the Bride will be released via digital music pages at 12h (Korean time) on the 18th.
Through singing this time, Ahn Ye Seul has shown outstanding singing and song analysis abilities, and is expected to add to the feeling of love like wet drizzle in the development of the film.
In particular, this song is impressive with clear lyrics like watercolor paintings that paint a love story blooming in an umbrella.
Besides, composer Go Byung Sik, who together with many artists composed the album and OST, Buzzerbitter, new artists Hong Eun Mi and Yoon Min Hee collaborated to bring new life. It is appreciated that the frugal acoustic guitar sound of guitarist Kim Min Kyu, the vocals and chorus of Ahn Ye Seul are subtly combined to create a Pop that is both pure and grooved.
Ahn Ye Seul joined Super Star K4 (Mnet) in 2012 and Produce 101 (Mnet) in 2016, after raising public awareness, she is still active through singing soundtracks.
The drama 'Vengeance of the Bride' is attracting audiences to follow the story of tension and conflict led by Eun Seo Yeon (Park Hana), who has become the daughter-in-law of president Kang Baek San (Son Chang Min). In particular, in a recent broadcast, the confrontation between the characters that was formalized through the marriage between Kang Tae Pung (Kang Ji Sub) and Eun Seo Yeon has continued to increase viewership rates.