The first fan meeting was held in 19 years since their debut in Japan in 2004.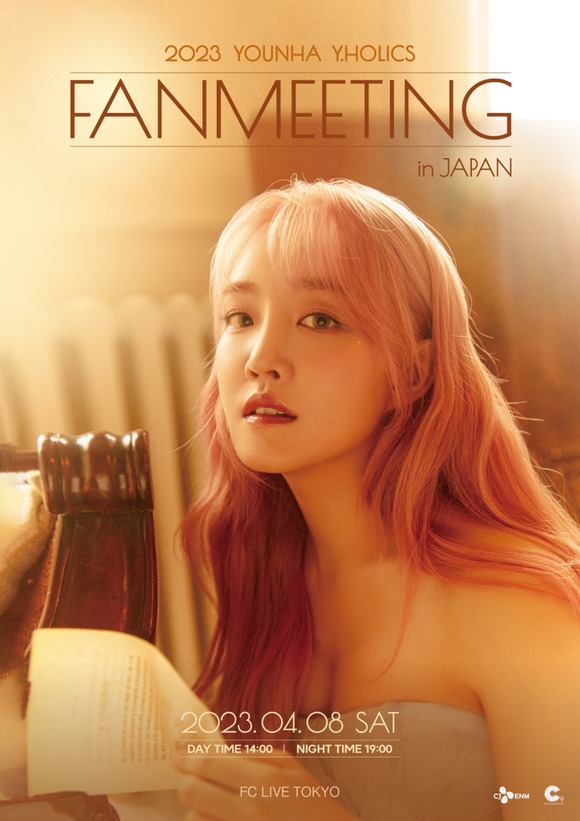 Source: C9 Entertainment
[The Facts | Reporter Jung Byung-geun] Singer Younha will hold her first fan meeting in Japan since her debut.
On the 10th, C9 Entertainment announced, "Younha will be holding '2023 Younha Holics Fan Meet in Japan' on April 8 at FC LIVE TOKYO, Japan."
'2023 Younha Holics Fan Meet in Japan' is Younha's first Japanese fan meeting since her debut. Younha, who first debuted in Japan in 2004 and started music activities, plans to build more special and precious memories with local fans through this fan meeting.
Before the fan meeting last month, Younha Japan's official fan club, 'Y.Holics Japan', was also selected and received a warm response. Pre-sale for the fan club starts on the 9th to the 19th and general booking will be held from 10:00am on the 25th through ePlus (a Japanese online ticketing website...)
Younha, who is continuing the legend of running backwards through 'Event Horizon', recently won two awards at the '20th Korean Popular Music Awards', Song of the Year and Pop Music award. the best. On the 11th and 12th, they will hold an encore concert at Olympic Park SK Handball Stadium in Seoul and meet with fans.