Disney's live-action musical will premiere in Korea in May.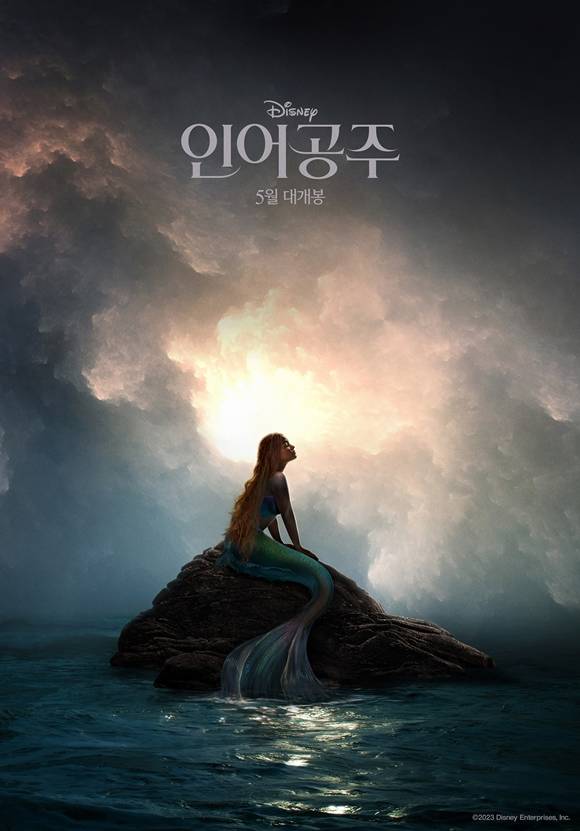 Source: The Walt Disney Company Korea
[The Fact|Reporter Park Ji-yoon] A new poster for Disney's live-action musical film 'The Little Mermaid' has been revealed.
The Walt Disney Company Korea released the second poster for the movie 'The Little Mermaid' (directed by Rob Marshall) on the 10th. Eye-catching photos with mysterious colors and images remind us of the original film.
The movie is a Disney musical film, which is a modern version of the worldwide favorite animated film of the same name and turned it into a live-action.
The poster released on this day attracts attention with the background of the sea creating a mystical atmosphere. Here, Ariel, sitting on a rock in the moonlight and looking up at the sky, boasts an image reminiscent of the original cartoon poster.
In particular, Ariel is looking up at the sky from the underwater world. This offers glimpses of true love and dreams of a new world, while also sparking curiosity about how the story will unfold in the future.
Previously, The Little Mermaid attracted attention when casting black singer-actress Halle Bailey as Ariel, different from the original. In addition, Halle Bailey, Melissa McCarthy, Jonah Hauer King, Javier Bardem, and Awkwafina have completed the lineup that combines both acting and singing abilities, raising expectations that "The Little Mermaid" will be based on a real-life movie.
Here, from director Rob Marshall who directed 'Chicago', from the original animation of 'The Little Mermaid' to the music of 'Beauty and the Beast' and 'Aladdin', composer Alan Mencken, who made created many hit songs, won Tony Award and Grammy Awards and showcased his skills The production team who have featured musical masterpieces like the proven Lin Manuel Miranda, have given up.
'The Little Mermaid' is scheduled to premiere in May.