MV 'A bientot', 'London Boy' ranked 3rd and 4th respectively
"The movie I'm Hero the Final had a total of 180,000 spectators.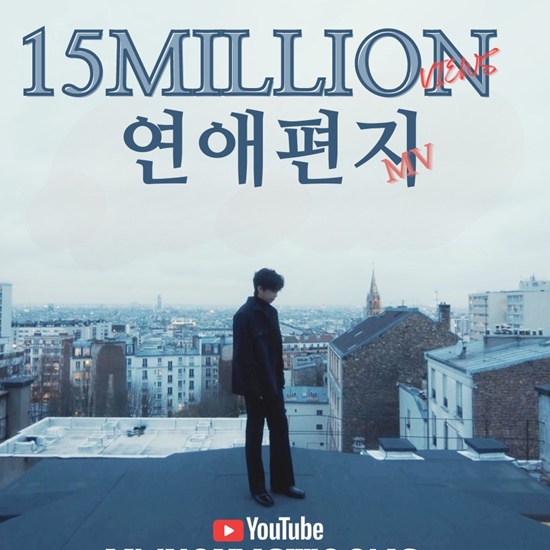 Source: The Age of the Heroes
[The Fact/ Reporter Kang Il Hong )] The MV Love Letter by singer Im Young Woong, performing the song "Romance and lyrical" is receiving constant love.
As of the 13th, the MV for the song "Love Letter" included in the full album vol.1 IMERO has reached 15 million views. It has been 10 months since it was announced on Im Young Woong's official YouTube channel on the 22nd.
Love Letter features Park Yong Joon in composing and lyrics by Song Bong Joo. The lyrics of the song are both romantic and lyrical, containing the feelings of writing love letters and romantic images with the Paris setting.
In addition, Im Young Woong's "A Bientot" and "London Boy" MVs reached No.3 and No.4 respectively in popular YouTube videos.
According to YouTube's music chart and statistics (March 3~9), during Korea's popular MV statistics, "A bientot"has reached 56.5 million views and "London Boy" has reached 49.5 million views.
"London Boy" is Im Young Woong's first self-composed song. The single album released on November 15 with the song "Polaroid" swept digital music charts right after its release.
On the other hand, the movie "I'm Hero The Final" containing Im Young Woong's nationwide encore tour - currently shown through CGV - has exceeded 180,000 viewers. On the 1st, Im Young Woong visited CGV Yongsan, Seoul and CGV Yeongdeungpo to celebrate the movie's premiere and meet fans.