Monopolized the music charts for more than 3 months.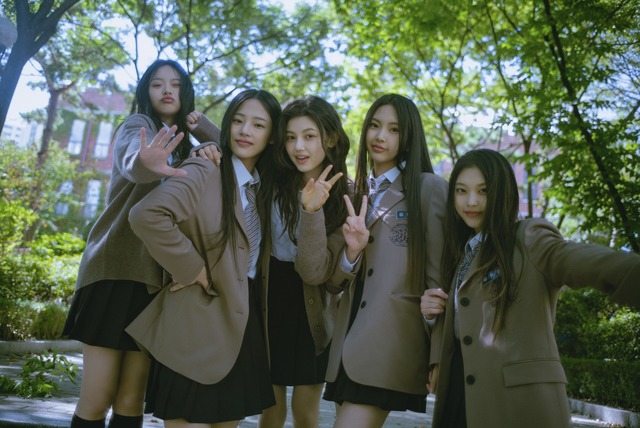 Source: ADOR
[The Fact/ Reporter Jung Byung Geun] Girl group New Jeans has broken a new record by themself with strong digital music power.
New Jeans' Ditto has taken the No.1 on the Melon Weekly Chart released on the 13th. Since the digital release on December 19th, the song has been solo without a day's delay and is currently playing. This also broke the No.1 record for the longest time in Melon history.
Not only Melon, Genie and Bugs, Newjeans songs also took the top. On Melon, two songs, OMG, Hype Boy in Genie, climbed to No.2 and No.3 respectively on the chart. New Jeans' songs took the number 1~3 position for 8 consecutive weeks.
Besides "Hype Boy", the debut song "Attention" by News Jeans is also on top rank. This song ranked 6th Genie, 7th Bugs and 9th Melon. The two debut songs that have been released for more than 7 months are receiving big love along with two new songs.
The popularity abroad is also huge. New Jeans' single album OMG won No.1 on Oricon Japan's weekly composite singles chart (March 13, 2023.27~2023.3) and regained the No.1 after only 8 weeks.
In addition, Newjeans also stayed on the Hot 100 on the main US Billboard chart for 6 weeks and demonstrated a clear presence in mainstream pop. During this period, "OMG" and "Ditto" were at 74th and 82nd respectively (as of February 18).
At Spotify Global Weekly Top Song, Ditto entered the chart for 12 weeks and OMG entered the chart for 10 consecutive weeks.