Minhee participated in the last The Show "CRAVITY will work harder"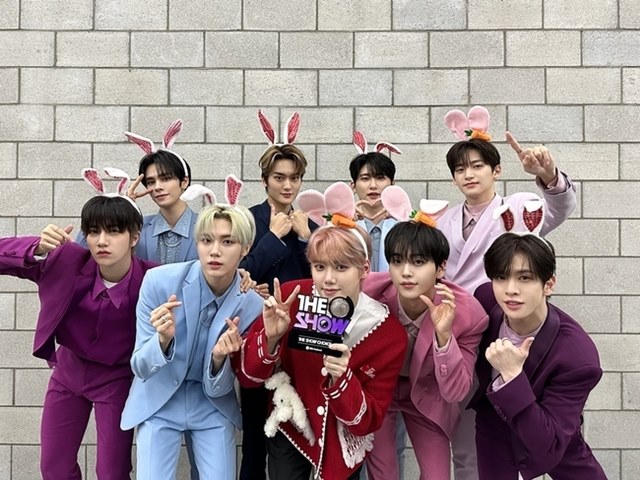 Source: Starship Entertainment
[The Fact/ Reporter Kim Saebyeol] The group CRAVITY who has just come back has taken the No.1 position on music shows.
CRAVITY (Serim, Allen, Jungmo, Woobin, Wonjin, Minhee, Hyeongjun, Taeyoung, Seongmin) participated in the music show The Show (SBSM, SBS FiL) broadcast on the 14th and won No.1 with the title song "Groovy" in the mini-album vol.5 Master : Piece.
Right after the comeback, CRAVITY was nominated for The Show Choice program and proved its global popularity.
CRAVITY - who won No.1 at the end - shared, "I thank the management company staff who have always worked hard by our side. LUVITY (fandom name), thank you for your support. gave us a happy gift" "Thanks for getting candy from LUVITY on White Day". He said that "In the future, I will become CRAVITY to work even harder".
That day, CRAVITY filled the comeback stage "The Show" with free energy. With his upgraded vocal ability and highly-completed performance, the male singer's eye-and-early performance was completed. In particular, the visual as well as the relaxed performance style have helped the group mature by one level.
In addition, this is also the last broadcast of Minhee - who is actively MCing for The Show. Minhee -, shared the joy of seeing a variety of situation plays and stable hosting.
Minhee said, "Thanks to LUVITY, I'm in such a good mood. I always love everyone. I had a good opportunity to become an MC. Despite many shortcomings, I still thank The Show for loving and hugging me. cherish me like a family. Thank you to the members for always believing in me. Hope we will meet in a better place with a happy and wonderful appearance."