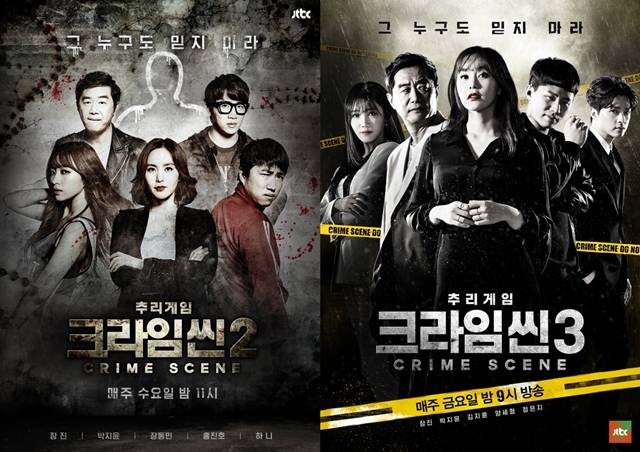 Source : Posters Crime Scene 3
[The Fact | Reporter Park Ji-yoon]
'Crime Scene' is finally back with a new section. On the 17th, entertainment studio Slam of SLL, a content producer, announced through an official statement, "We have confirmed the production of 'Crime Scene' six years after 'Crime Scene 3.' We are currently in discussions with Teabing."
'Crime Scene' by JTBC, which first aired in 2014, is a mystery entertainment program in which the performers must find the perpetrator of a murder case. All the performers are suspects and detectives, and with their cunning ideas they are involved in acting, brain, and battle skills. The show is significantly psychological, while bringing stress and excitement. 'Crime Scene' is still one of the shows I'd like to watch again even after 6 years from Season 3, which aired in 2017 and has a strong fan base.
Meanwhile, the production of the new season was difficult due to the lengthy preparation time for the show, but it has been reassessed as the best OTT content by multiple OTT platforms that have been activated recently.