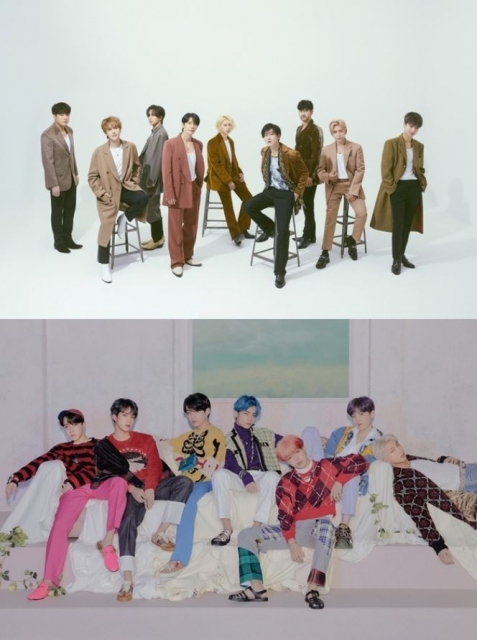 Online voting for "THE FACT MUSIC AWARDS, TMA" has begun.
The "TMA" organizing committee said the online voting for the 2nd "THE FACT MUSIC AWARDS" will is running for about three weeks from noon on Feb. 3 to noon on Feb. 24. Voting is in two sections: "Fan&Star Choice Award - Singer" and "Fan&Star Choice Award - Individual."
The candidates are 20 teams in the singing sector, including BTS, Super Junior, NU'EST and TWICE, and 20 others in the individual sections, including Kang Daniel, Kyuhyun, and Lee Jin-hyuk. In the first round of voting that began at the ends of December 2019, the top 20 in each section was selected as the main candidate for the vote.
The "Fan&Star Choice" award will be determined by 100 percent online votes, with the team that topped the main vote being named the winner. The voting method is available after accessing Fan&Star's official applications and since it is a "THE FACT MUSIC AWARDS" that is being created with fans, all online votes will be free of charge.
In addition, the "U+Idolive Popularity Award" vote will begin at 3 p.m. on Feb. 3. The U+ Idol Live app will hold a free one-person vote every day. Along with online voting, the event to distribute tickets for 'THE FACT MUSIC AWARDS' runs from Feb. 3 to Feb. 16. After performing Fan&Star's designated mission once a day, you can participate in the event with the right to enter the event and check if you won on the spot after turning the roulette.
Previously, THE FACT, the organizer of "THE FACT MUSIC AWARDS," and Fan&Star, the organizer, launched the "THE FACT Naver Subscription & Notification Event" on Jan. 30.
Two tickets for 'THE FACT MUSIC AWARDS' will be lucky for 250 winners of the event. It runs through Feb. 19.
How to participate in the event ▶ Run the Naver app&login subscription Add THE FACT subscription on Naver news standards ▶ Set the notification at the channel home of THE FACT ▶ Subscribed & notified screen capture ▶ Attach screen to comment column& upload order of e-mail or Naver ID
Winners will be notified individually on February 24. More details can be found by accessing Fan&Star, clicking Event Banner, and then accessing the page.
Fan&Star is an idol-specialized comprehensive service run by online comprehensive media THE FACT and the organizer of "THE FACT MUSIC AWARDS," where online voting and events related to the awards ceremony will be held at Fan & Star.
The K-pop festival "THE FACT MUSIC AWARDS," which is being created by artists and fans, will be held on Feb. 29 at Gocheok Sky Dome in Seoul, and related information for the awards ceremony, including ticket distribution and the time of the event, will be released later on its official website.