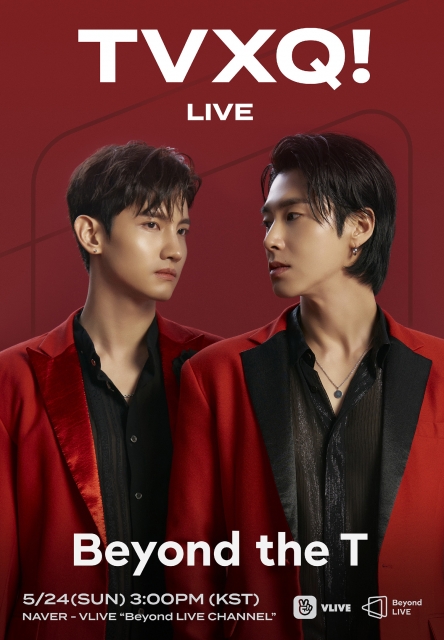 TVXQ (SM Entertainment) will continue to perform as the fifth main character of "Beyond LIVE."
TVXQ's "TVXQ! – Beyond the T" will be broadcast live on Naver V LIVE from 3 p.m. on May 24, and it is expected to captivate viewers around the world with its colorful performances incorporating new technologies as well as interaction with fans through interactive communication.
In particular, the concert raises expectations as it offers a wealth of performances, including hit songs such as "MIROTIC," "Rising Sun," "Before U Go," and "Keep Your Head Down," as well as unique solo songs by U-Know Yunho and Choi Kang-min.
In addition, TVXQ has gained global popularity with its unique charisma and fantastic performances, so it is expected that the "Performance King" will be shown in this performance.
The world's first online paid performance "Beyond LIVE," which was held four times, from SuperM to Chinese group WayV, NCT DREAM, and NCT 127, is expected to see explosive responses from viewers as TVXQ's addition heralds a more spectacular spectacle and high-quality performance.
Meanwhile, tickets for "TVXQ! – Beyond the T" can be purchased on Naver V LIVE+, and packages with tickets and MD products will also be sold on Yes24.