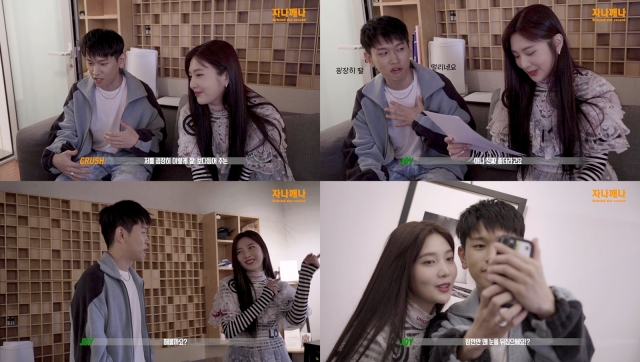 Crush pre-released a recording studio making video of the first single "Homemade series 1st single" Night and Day (Feat. Joy of Red Velvet), which will be released on the official V LIVE channel at noon on the 19th.
The released video showed Crush and Joy, a member of girl group Red Velvet, who met for the recording of their new song "Night and Day."
The two, who said they were fans of each other and exchanged warm greetings, talked about the song before recording it. Crush explained to Joey, "You just have to play a role in helping me in a chaotic situation," and said, "I'm white in my head right now. I'm very nervous," he said.
Joy then entered the booth and participated in the recording, while Crush carefully watched the recording process and directed it. After recording, Crush presented Joey with his own album, and the two celebrated their first collaboration by taking pictures together.
Part of the chorus of "night and day" was first inserted as background music in the second half of the making video. Fans are expected to pay keen attention to how Crush and Joy performed through "Night and Day."
Crush's first single, "Night and Day (Feat. Joy of Red Velvet)," will be released on various online music sites at 6 p.m. on the 20th.