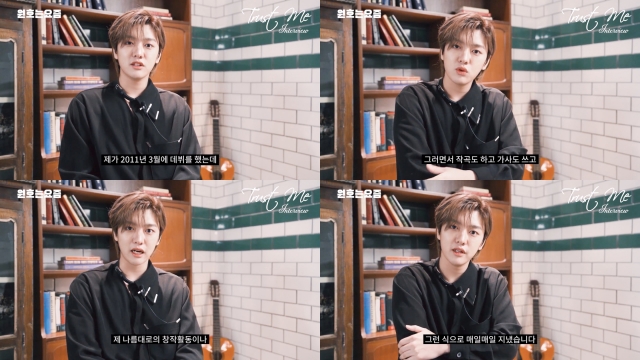 Singer Shin Won-ho has released an interview video before his comeback.
The agency AMUSE Entertainment released the first episode of Shin Won-ho's first solo album "Trust Me" at noon on the 21st through its official SNS channel.
In the video clip released, Shin Won-ho drew attention by conducting a short interview under the theme "Won-ho is These Days." "I've been running a lot since my debut in March 2011," said Shin Won-ho, who opened the door, explaining why I took a break, saying, "So I felt that I needed time for the first time, so I took a break."
"I spent every day watching movies, composing songs, writing lyrics, and doing my own creative activities while resting," he said, revealing his growing status as an artist, drawing keen attention from fans about his new album.
The solo album "Trust Me" is said to have melted his own emotions with the quality of producing skills and extraordinary passion that Shin Won-ho has honed in his own work, raising questions.
Shin Won-ho, who took the first step in the entertainment industry with the Beanpole CF "A Dream of Twenty Years Old," has since been active in music as the leader of the idol group "Crossjin," and has shown the appearance of an all-around entertainer who has been outstanding in various fields, including appearing in dramas such as "The Legend of the Blue Sea," "A Boy in the 20th Century," "A Romance of Life," "A Love," "A Love," "A Life," "A Weekday Afternoon," "Arounding," "Arounding," and "Hip," "Hip Hop," and "Hop."
Meanwhile, Shin Won-ho's first solo album "Trust Me" will be released on various online music sites at 12 p.m. on the 27th.