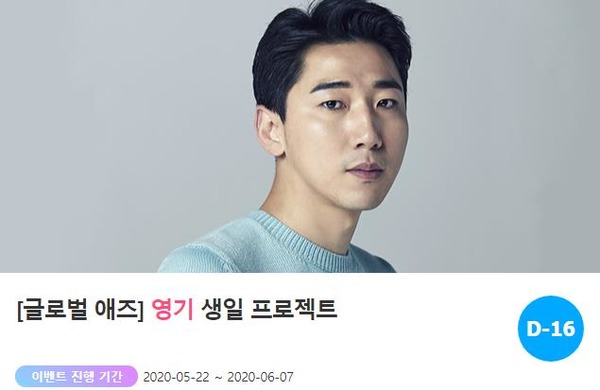 Fan & Star, where fans and stars are together, kicked off a special event on May 22 for comedian and trot singer Young-ki. It is a congratulatory advertising project for him, who will celebrate his birthday on the 15th of next month.
Young-ki's birthday project is carried out in collaboration with 'Fan & Star' and fans. Success is determined by the number of stars (points) gathered in the project, and when more than 20,000 stars are gathered, congratulatory advertisements are carried out.
Participating in the event is available at the "ADs" section on the Fan & Star website. It is a way of donating the stars that fans have collected diligently to advertising products they want. Stars can be obtained by doing various activities on the site or completing missions.
Currently, Young-ki's birthday project has a variety of products including Max Vision and Multivision at Hongdae Station on Seoul Subway Line 2, Myeong-dong Media facade, Jamsil Lotte Department Store's digital advertisement, and a large electronic display board at the entrance to Hongdae.
With the event running until the 7th of next month, attention is focused on whether it will be successful for the rest of the year.
Young-ki, who made his debut as a comedian in 2008, appeared on TV Chosun's "Mr. Trot," which ended in March.