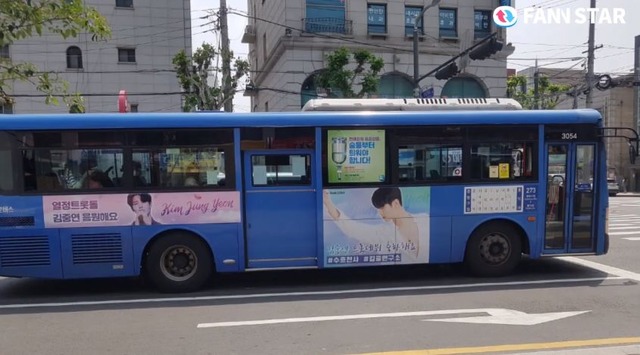 "Fan & Star" released a photo of Kim Joong-yeon, who is advertising an external printout on Seoul Bus No. 273, on May 23. On May 4, 'Fan & Star' opened a cheering event for Kim Joong-yeon and achieved the advertisement. As a result, the advertisement will be carried out from May 18 to May 24 through external printings of Seoul Bus No. 273.
As Kim's support succeeded, "Fan & Star" received a flurry of messages of support from fans. Fans commented, "Passionate trot idol, nice singer," and "Trot idol." "I'm rooting for you to succeed."
In "Fan & Star," fans can open their own electronic display support for the artists they want. You can apply for "Special ADs" if you can make your own electronic display video, and "Global ADs" if you can't produce the video.