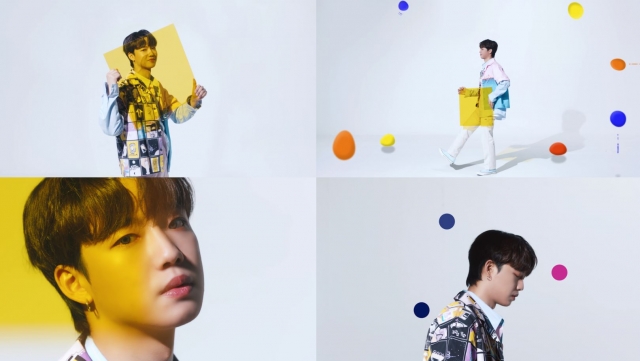 AB6IX has released a trailer video of member Lim Young-min, the first concept trailer for its new album "VIVID," which will be released on June 8.
BRANDNEW MUSIC released a video of Lim Young-min's new album concept trailer at 12 p.m. on AB6IX's official SNS channels on May 25, along with the phrase 'AB6IX 2ND EP 'VIVID' CONCEPT TRAILER 'SURREAL VIVIDNESS' #1', raising expectations for his comeback, while Lim Min wearing a pink shirt and a sky-colored shirt.
In the video, in which colorful balls in a white background add fun elements, Lim Young-min walks among the balls with a yellow transparent acrylic plate to the refreshing music, while redoubling his warm charm with his eyes filled with grief.
AB6IX, which raised expectations for its new album "VIVID" by unveiling its first concept trailer, plans to further raise global fans' interest through various promotional contents, including five concept trailers and music videos, which will be released sequentially.
Meanwhile, AB6IX's second EP "VIVID" (Lim Young-min, Jeon Woong, Kim Dong-hyun, Park Woo-jin and Lee Dae-hwi) will be released at 6 p.m. on June 8 and will start preorders on all online music sites from May 25.