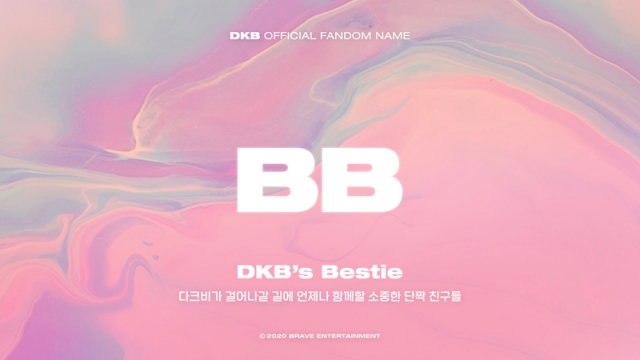 Brave Entertainment unveiled DKB's fandom name on its official SNS channel at midnight on May 25.
DKB's fandom name "BB" is derived from "DKB's Bestie," which means precious close friends who will always be with DKB on their way out.
The rookie group DKB released their debut mini-album "YOUTH" in February and received attention as an "all-around idol" with strong performance, solid vocals and producing skills.
Meanwhile, all songs from the new mini-album "LOVE" will be available on various music sites at 6 p.m. on May 25.