Hello. This is a FAN N STAR.
Thank you to everyone who participated in the Kim Yo Han Birthday Project.
First of all, I think I have to say sorry.
One Maxvision (Gangnam Station) media was banned due to differences of opinion between the Transportation Corporation and the company in charge of Maxvision regarding the transfer and installation of devices.
Kim Yo Han's Max Vision (Gangnam Station) advertisement, which will be executed from September 21st, will be screened as shown below.
Once again, we apologize for the inconvenience.
Thank you.
<Max Vision (Gangnam Station)>
*Existing schedule

-Max Vision (Gangnam Station/6 sides)
Location: Subway Line 2 Gangnam Station ticket gate
Exposure: 1 week-about 120 times a day
Period: 2020-09-21 ~ 2020-09-27
* New schedule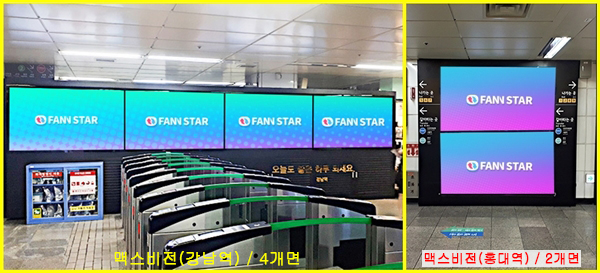 -Max Vision (Gangnam Station/4 sides)
Location: Subway Line 2 Gangnam Station ticket gate
Exposure: 1 week-about 120 times a day
Period: 2020-09-21 ~ 2020-09-27
-Max Vision (Hongdae Station/2 sides)
Location: Video advertisement in Hongdae Station of Subway Line 2 (waiting room)
Exposure: 1 week-about 120 times a day
Period: 2020-09-21 ~ 2020-09-27