'2023 TMA' successfully concluded at Namdong Gymnasium in Incheon on the 10th
Seventeen won 2 awards, including the Grand prize, and Lim Young-woong won 5 awards.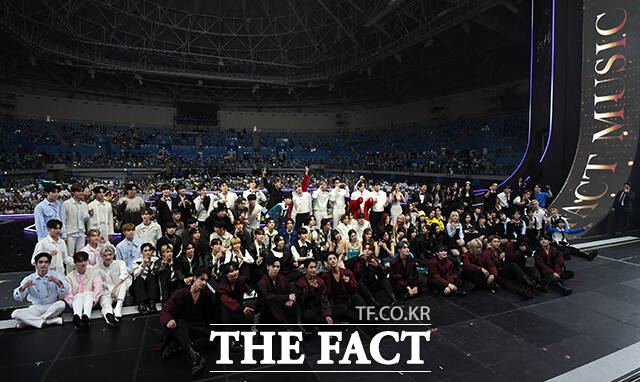 Source: Reporter Lim Young-moo
[The Fact | Reporter Gong Mina] At the '2023 THE FACT MUSIC AWARDS (TMA)', all popular K-pop singers gathered to compete at an all-time level, completing a perfect K-pop festival. Artists shined, and over 7,000 fans enjoyed an exciting fall night.
The '2023 The Fact Music Awards' was successfully held at the Namdong Gymnasium in Susan-dong, Incheon on October 10. 'The Fact! This year's 'The Fact Music Awards', held under the slogan 'Perfect', featured ATEEZ, Itzy, Treasure, Nmix, Zero Base One, Riise, Xikers, Boy Next Door, Kwon Eun-bi, Jannabi, Aespa, Ive, New Genes, 17 singer teams and 27 award presenters, including Seventeen, Stray Kids, Lim Young-woong, and Lee Chan-won, appeared, showing the dignity of a perfect awards ceremony with their unique performances and stage productions.
◆Seventeen and SKZ won 2 awards... Fierce competition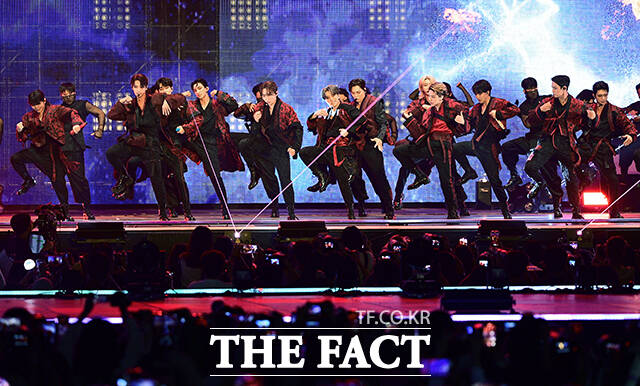 Source: Reporter Lee Dong-ryul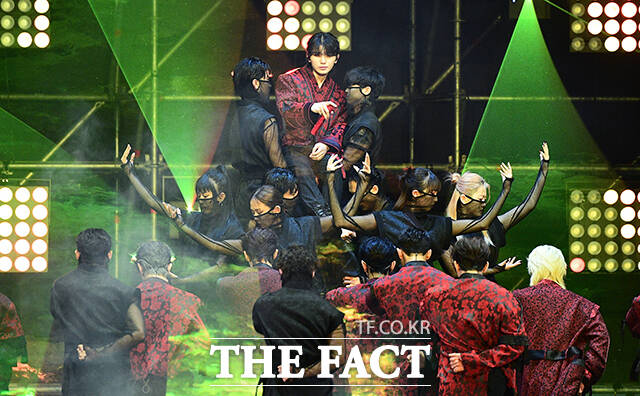 One of the points to watch this year was 'who will be the winner of the grand prize, following in the footsteps of BTS, who won the grand prize for 5 consecutive years?' In particular, while the competition between Seventeen and Stray Kids, who took turns breaking K-pop records with album sales this year, was fiercer than ever, the grand prize honor went to Seventeen.
Seventeen dominated both the album and music charts this year. The tenth mini album 'FML', released last April, sold more than 6.27 million copies and earned the title of the best-selling K-pop single album of all time. In addition, as of the end of last month, Seventeen set a record of selling a total of over 11.04 million albums released in Korea this year alone. In addition, 'FML' title song 'Son Goku' and unit Buseok-soon's second single 'Second Wind' released in February and the title song 'We Must Fight' reached the top of the music charts. As a result, he was honored with two awards: the grand prize and the artist of the year award.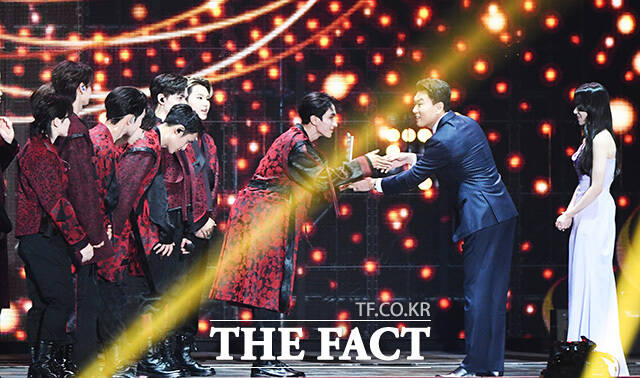 Source: Intern reporter Jang Yoon-seok
At the '2023 The Fact Music Awards', Seventeen showed an overwhelming group dance performance with 'F*ck My Life' and 'Son Goku', showing a stage worthy of the target group. After winning the grand prize, Seventeen said, "I think I was able to receive this award thanks to you all. I want to pass it on to (S)Coups, who was not present." He then mentioned the new album to be released on the 23rd, saying, "The album is coming out soon. This time, I tried to give you happiness again."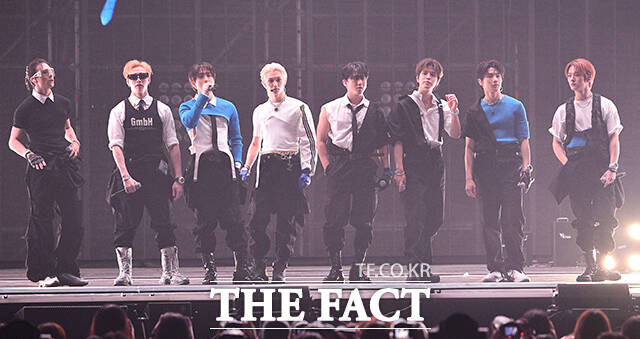 Source: Reporter Lee Dong-ryul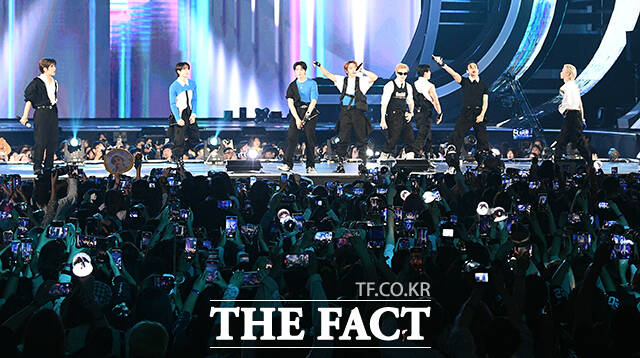 Stray Kids' performance at the 'The Fact Music Awards' for the 6th consecutive time was also outstanding. With their 3rd full-length album '★★★★★ (5-STAR, Five Star)' released in June, they set a new K-pop first-week record by selling 4,617,499 copies within a week of its release. Additionally, this album topped the US Billboard main album chart 'Billboard 200' three times in a row.
On this day, Stray Kids won the Artist of the Year award and the Posta Award in the Fan N Star category. They also captivated the audience with a special stage prepared just for the '2023 The Fact Music Awards'.
After winning two awards, Stray Kids said, "We're not usually stubborn, but we always try to show what we want in our music and on stage. We are thankful to Stay (fan club) who always like our performances that can be spicy and provocative. For our fans. "I will not stop wandering until the end," he said, building anticipation for future activities.
◆Aespa, Ive, New Jeans… 4th generation representative girl groups in 1 place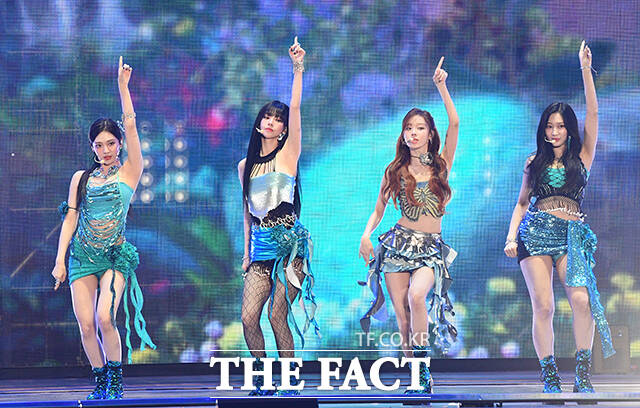 Source: Reporter Lee Dong-ryul
Source: Reporter Lee Dong-ryul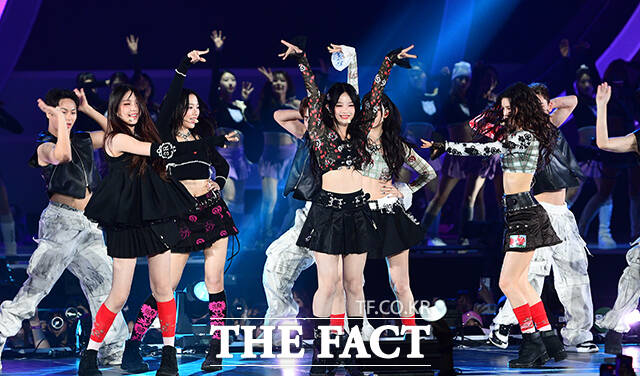 Source: Reporter Lee Dong-ryul
The 4th generation girl groups Aespa, Ive, and New Jeans, who showed outstanding performance this year, also gathered in one place. All three teams played a leading role in expanding the K-pop market by not only maintaining a long-term reign at the top of this year's music charts, but also becoming first million-selling singers. At the '2023 The Fact Music Awards', stages were held where one could see the further growth of the three teams.
Aespa showed off his dreamy and mysterious charm with two English singles, 'Better Things' and 'Spicy'. Ive, who is about to make a comeback with a new album, performed 'I AM' and 'Kitsch' using the concept of a runway and an airplane. The 'ETA' and 'Super Shy' stages performed by New Jeans with Mega Crew were also the highlights of the awards ceremony.
ITZY and NMIX also demonstrated JYP's girl power by completing their first world tours this year and setting meaningful records, including entering the US Billboard 200 for the first time. As a result, both teams were selected as artists of the year.
The performance of new boy groups also stood out. Zero Base One and Rise, who became million-sellers upon their debut, received the Next Leader award, raising expectations for the future of K-pop. In addition, Cykers and Boy Next Door, who stood out with their unique music, were also selected as hotties.
◆Lim Young-woong won 5 awards this year again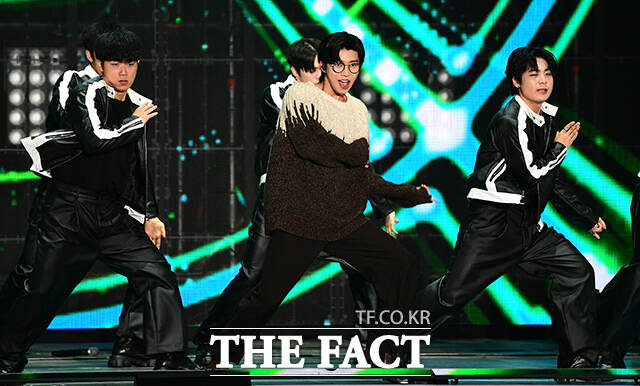 Source: Reporter Lee Dong-ryul
Lim Young-woong lived up to his name again this year. He won 5 awards again following last year, including Artist of the Year, Fan N Star Category Most Voted Award Solo, Fan N Star Choice Award Solo, Best Music Winter, and Best Ads. Award.
Lim Young-woong, who released his new song 'Do or Die' the day before the awards ceremony, attracted attention by unveiling the stage of his new song for the first time at the '2023 The Fact Music Awards'. Lim Young-woong's spectacular dance performance, which could not be seen anywhere else, was a unique attraction at the '2023 The Fact Music Awards.'
In addition, Kwon Eun-bi, who emerged as a trend this year, and Jannabi, who showed off her presence in the band scene, also won Solo Performer of the Year and Band Performer of the Year, respectively. In addition, Lee Chan-won, who is active in various entertainment shows, also proved his ability as a singer by winning the Best Music Spring award with 'Wish Lantern'.
Source: Reporter Lim Young-moo
Even the lineup of award presenters was spectacular. From Kim Nam-gil of Netflix's 'Thieves: The Sound of the Knife', Lim Ji-yeon of 'The Glory', Woo Do-hwan and Lee Sang-i of 'The Hounds', Joo Hyun-young of Coupang Play's 'SNL Korea', JTBC's 'Strong Woman Gang Nam-soon' Lee Yu-mi, and Disney+'s 'Moving' Lee Jeong-ha and Kim Do-hoon, tvN's 'Street Woman Fighter' Monica and Honey J, popular stars who are active across genres gathered in one place to brighten the awards ceremony.
Here, Park Hae-jin, Kim So-hyun, Park Shin-hye, Park Hyeong-sik, Kim Nam-hee, Kim Gun-woo, Lee Se-young, Jinyoung, Na In-woo, Yoo Seon-ho, Kang Hoon, Gong Seung-yeon, Park Na-rae, Lee Su-ji, Lee Eun-ji, Hong Hyun-hee, and J. Top entertainers also participated. 'The Fact! As the slogan 'Perfect' suggests, it was a festival where both the performers and the stage were perfect.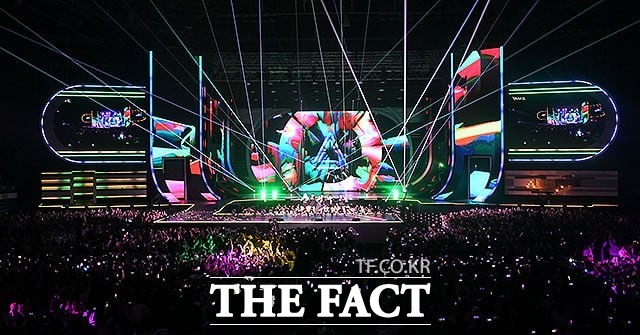 Source: Reporter Sae-rom Lee
◆'2023 The Fact Music Awards' winners
[The Fact Music Awards Category]
▶Grand Prize = Seventeen
▶Idol Plus Popularity Award = BTS Jimin
▶Listener's Choice = New Jeans
▶Worldwide icon = Aespa
▶World's Best Performer = Ive
▶Artist of the Year = NewJeans, Ive, Nmix, Aespa, Treasure, ITZY, ATEEZ, Stray Kids, Lim Young-woong, Seventeen
▶Band Performer of the Year = Jannabi
▶Solo Performer of the Year = Eunbi Kwon
▶Next Leader = Zero Base One, RIIZE
▶Hottest = Boy Next Door, Xikers
[Fan N Star Category]
▶Most votes Award (Group) = BTS
▶Most Votes Award (Solo) = Lim Young-woong
▶Choice Award (Group) = BTS
▶Choice Award (Solo) = Lim Young-woong
▶Best Music Spring = Chanwon Lee
▶Best Music Summer = BTS
▶Best Music Fall = BTS V
▶Best Music Winter = Lim Young-woong
▶Fourstar Award = Stray Kids
▶Best Ads. Award = Lim Youngwoong