"Take it as a sign to work harder."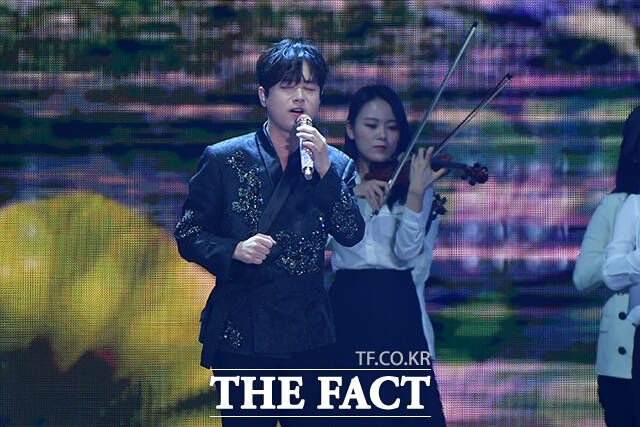 Source: Intern Reporter Seo Ye-won
[The FactㅣReporter Jeong Chae-young] Singer Lee Chan-won was proudly named as the 'Best Music Spring' artist at this year's Fan N Star Awards.
Chan-won Lee won the Best Music Spring category award at the '2023 The Fact Music Awards' held at Namdong Gymnasium in Incheon on the afternoon of the 10th.
Chan-won Lee expressed his feelings about receiving the award, saying, "It meant a lot to me to see the faces of colleagues I hadn't seen in a long time and say hello to them at the back of the stage. I will take this as a sign to work harder."
He also said, "Many people helped me here to receive the award. I am grateful to my company and family. But I am sure that I would never have been here if it were not for you, Chance, more than anyone else."
Lee Chan-won pledged, "I will work hard to show a better side next year, the year after, and beyond."
'The Fact Music Awards' established a new 'TMA Best Music' category this year. According to The Fact Music Awards Organizing Committee, TMA conducted online advance voting for the 'TMA Best Music Spring' category of 'The Fact Music Awards' on Fan N Star for two weeks from April 3 to May 1, 2023. The winners were selected by 100% voting.
Lee Chan-won, who made his name known through TV Chosun's trot contest program 'Mr. Trot', is loved not only for his outstanding singing skills, but also for his excellent sense of entertainment. Chan-won Lee began his full-fledged activities with the release of his first mini album '.. Gift' on October 7, 2021. He is currently working on the follow-up song 'Twisted Go Go' from his first full-length album.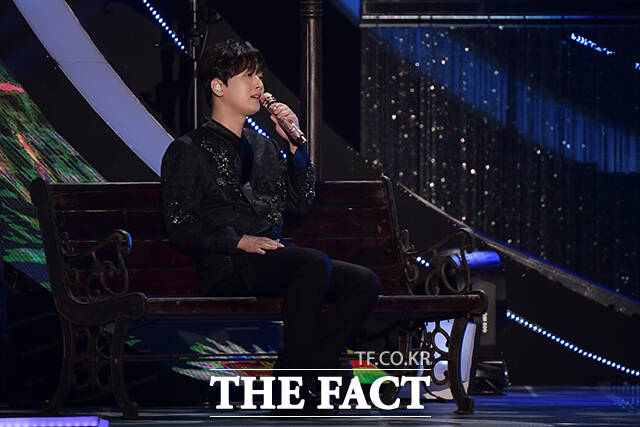 Source: Intern Reporter Seo Ye-won
'2023 TMA', hosted by The Fact and organized by FAN N STAR, was co-hosted by Jeon Hyun-moo and Seohyun, and the red carpet began at 4:30 pm and the awards ceremony began at 6:30 pm. '2023 TMA' is a music awards ceremony and festival venue created by K-POP artists and global fans. The best teams representing K-pop decorated a special and spectacular stage that can only be seen at '2023 TMA'.
Attending the awards ceremony were Chan-won Lee, Aespa, ATEEZ, Treasure, Itzy, Nmix, Zero Base One, Boy Next Door, Xikers, Riise, Eun-bi Kwon, Jannabi, Ive, New Jeans, Seventeen, Stray Kids, and Young-woong Lim.
'2023 TMA' was broadcast live around the world on this day. It was broadcast through the Idol Plus app and web in Korea, Indonesia, the Philippines, and Thailand, and in Japan, everything from the red carpet to the awards ceremony was broadcast live through the video transmission service Lemino. On TV, the awards ceremony is broadcast on the music channel MUSIC ON! It was broadcast live on TV (M On!).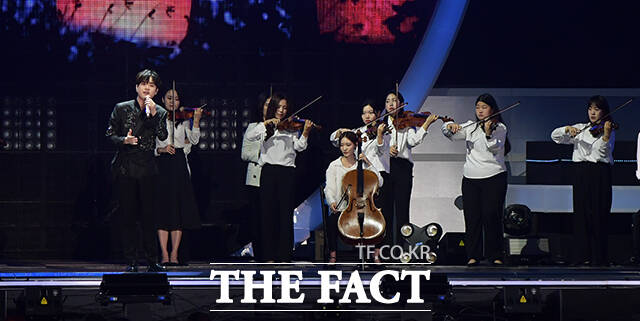 Source: Intern Reporter Seo Ye-won