"I was able to receive it thanks to you all."
New album scheduled to be released on the 23rd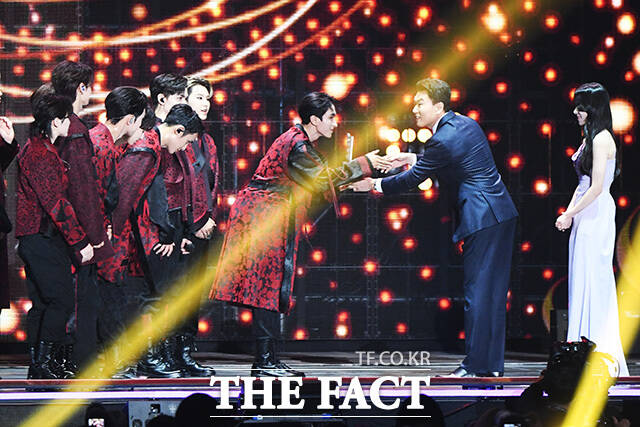 Source: Intern Reporter Jang Yun-seok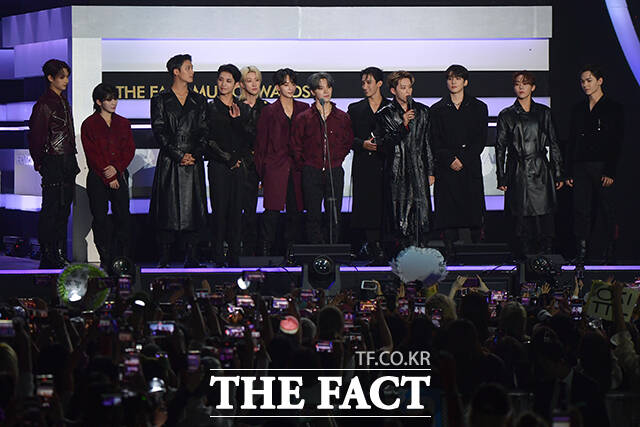 Source: Intern Reporter Seo Ye-won
[The Fact
ㅣ
Reporter Jeong Chae-young] The group Seventeen solidified its
position as a popular idol by being selected for the grand prize at the '2023
Seventeen said, "I think we were able to receive this award
thanks to you all," and "I would like to pass it on to (S)Coups, who was not
He also said, "The members are sweating a lot," and pledged,
"We will make good music for Carat."
Member Seungkwan said, "First of all, I would like to thank
the staff for working hard for us. Once again, thanks to you all, we were able
to receive a great award."
Woozi announced the news of the album's release on October
23, saying, "I have something to tell you, Carat." He added,
"The album will be coming out soon. I tried my best to make you happy this
In response to MC Jeon Hyun-moo's request to say a word to
CARATs around the world, Seventeen shouted, "We will visit you all over
the world, so let's meet soon. We love you. We will always be a Seventeen who
Source: Intern Reporter Seo Ye-won
Source: Intern Reporter Seo Ye-won
Seventeen's global popularity accelerated as they recorded
cumulative album sales of 10 million copies in November 2021. The tenth mini
album 'FML', released in April of this year, was calculated to have sold more
than 6.27 million copies. This is the highest-selling record for a single K-pop
SEVENTEEN is scheduled to release its eleventh mini album
'SEVENTEENTH HEAVEN' on the 23rd.
'2023 TMA', hosted by <The Fact> and organized by FAN N
STAR, was co-hosted by Jeon Hyun-moo and Seohyun, and the red carpet began at
4:30 pm and the awards ceremony began at 6:30 pm. '2023 TMA' is a music awards
ceremony and festival venue created by K-POP artists and global fans. The best
teams representing K-pop decorated a special and spectacular stage that can
only be seen at '2023 TMA'.
In addition to Seventeen, Aespa, ATEEZ, Treasure, Itzy, Nmix,
Zero Base One, Boy Next Door, Xikers, Riise, Kwon Eun-bi, Jannabi, Ive, New
Jeans, Stray Kids, Lim Young-woong, and Lee Chan-won attended the awards
'2023 TMA' was broadcast live around the world on this day.
It was broadcast through the Idol Plus app and web in Korea, Indonesia, the
Philippines, and Thailand, and in Japan, everything from the red carpet to the
awards ceremony was broadcast live through the video transmission service
Lemino. On TV, the awards ceremony is broadcast on the music channel MUSIC ON!
It was broadcast live on TV (M On!).