Reach No. 1 with digital single 'Take Two'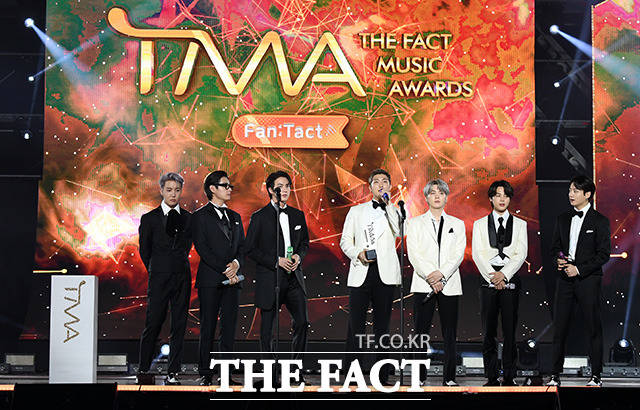 Source: The Fact DB
[The Fact | Reporter Kim Hae-in] 'K-pop diplomat' group BTS won 'Best Music Summer' at the 2023 THE FACT MUSIC AWARDS (TMA) hosted by The Fact and FAN N STAR on the afternoon of the 10th.
BTS ranked first in '2023 TMA Best Music-Summer' with the digital single 'Take Two' released on June 9. In the summer category, following BTS's 'Take Two', Lim Young-woong's 'Grains of Sand' and Stray Kids' 'Special' took second and third place, respectively.
'The Fact Music Awards' has established a new 'TMA Best Music' category, which is a vote for artists who have released music every quarter this year. From July 3 to 31 this year, Fan N Star held an online vote for the 'TMA Best Music-Summer' category.
Including BTS, Stray Kids, Lim Young-woong, BTS' Sugar, Hwang Chi-yeol, &TEAM, Seventeen, Young Tak, TNX, Kim Jae-hwan, Jooheon, ATEEZ, Kang Daniel, I.M., Le Seraphim, SHINee, Xdinary Heroes, Enhypen, ( The top 20 teams, including G)I-DLE and Aespa, were selected for the final voting.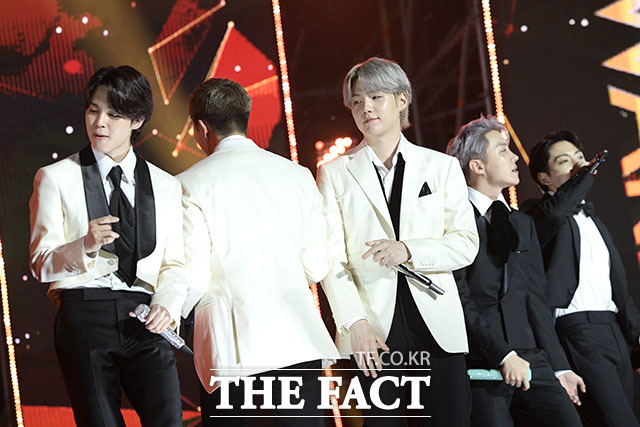 Source: The Fact DB
'2023 TMA', hosted by The Fact and organized by FAN N STAR, was co-hosted by Jeon Hyun-moo and Seohyun, and the red carpet began at 4:30 pm and the awards ceremony began at 6:30 pm.
The '2023 The Fact Music Awards' is a music awards ceremony and festival held together by K-POP artists and global fans. The best teams representing K-pop decorated a special and spectacular stage that can only be seen at the '2023 The Fact Music Awards'.
The '2023 The Fact Music Awards' was broadcast live around the world on this day. The event was broadcast live from the red carpet to the awards ceremony in Korea, Indonesia, the Philippines, and Thailand through the Idol Plus app and web, and in Japan through Lemino. TV broadcast music channel MUSIC ON!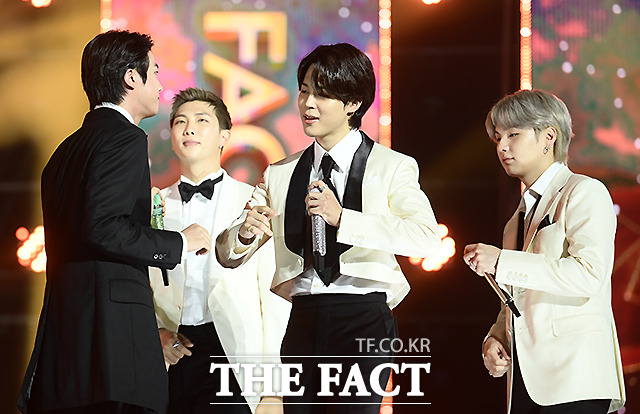 Source: The Fact DB