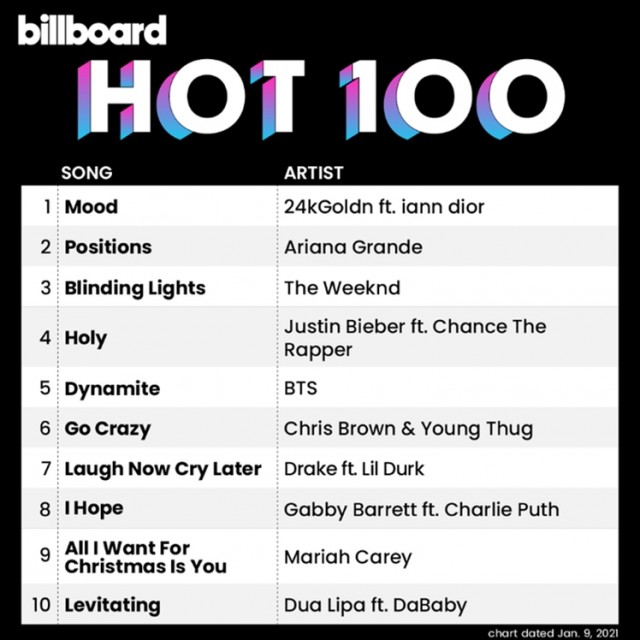 BTS's 'Dynamic' ranked fifth on the Billboard main single chart 'Hot 100'.
In the top 10 ranking of the "Hot 100" chart released by Billboard on its official SNS on January 4th (local time), BTS again made a "Chart Reverse" with "Dynamite" and ranked fifth. It was up 39 notches from the previous week, proving its still hot popularity.
Billboard also wrote in an article on the day, " BTS's "Dynamic" entered the "Hot 100" chart in September 2020 and topped the chart a total of three times. "Dynamite also topped the Digital Song Sales chart for the 12th time."
"Dynamite" has been number one and number two in "Hot 100" for seven consecutive weeks since its release, and has been in the top 50 ever since. In particular, on the charts of December 5 and December 26 last year, they showed off the global craze of "Dynamite" by reaching No. 3 and No. 9 respectively.